---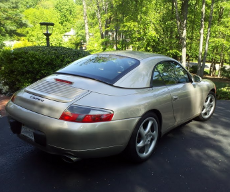 A 1999 Porsche 911
No doubt someone is already working on a long-running television series, on the order of "Lost," that tells the story of how niche automaker Porsche's attempt to take over its gigantic cousin Volkswagen backfired, letting VW get control of Porsche.
The credits on the final episode are just about to roll, as VW announced htis week that it has reached a deal to acquire the remaining 50.1% of Porsche that it doesn't already own.
The story is too long to tell here and the family genealogy is way too complex and, frankly, the names too difficult to spell. The ongoing drama hasn't damaged the Porsche name with consumers, according to a ConsumerAffairs sentiment analysis of about 1.7 million postings to social media over the last year. We found net sentiment around 60% for most of the year, which a slight uptick over the last few months.
Consumer emotions are about what you'd expect -- positive among those who like fast, expensive cars, negative among those who see cars as appliances.
White knuckles
What has car enthusiasts on the edge of their bucket seats at the moment is what the effect of the VW takeover will be.
First off, no one is really concerned that Porsches -- known for their quirky styling and obsessive attention to speed and handling -- will magically morph into Volkswagens, which are near the top of the heap of the economy family car sector but certainly not in Porsche's league.
Sadly, Porsches are also known for the dumb things people do in them. We're thinking of Lindsey Lohan's Porsche driving into the back of a garbage truck on the Pacific Coast Highway, a venue where lots of dumb things have been done in Porsches over the years. In fairness, Porsche just makes the cars; it can't help what people do with them.
What concerns Porsche aficionados is that their beloved marque -- which is as nimble in its executive suite as it is on the track -- will get bogged down in Volkswagen's fabled bureaucracy and turn into another lumbering corporate giant that takes forever to make decisions and respond to market forces and new technologies.
Then there's the fear that Porsche will become a badge that's simply slapped onto souped-up VWs. This is perhaps a bit overstated, given that VW already owns Audi, Lamborghini, Bentley and Bugatti and no one we know of has recently mistaken a Bentley for a Passat.
Long history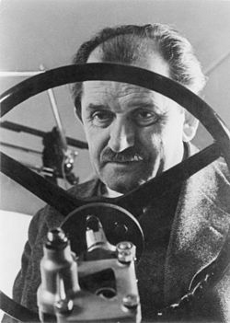 Dr. Ferdinand Porsche
Porsche and VW already have a long history of sharing parts and even platforms, the most famous example being the VW Toureg-Porsche Cayenne project. Either one could easily vie for the title of top SUV but each has its own personality and successfully targets its own distinct market niche.
Or as Ferdinand Dudenhöffer, director of the Center for Automotive Research at the University of Duisburg-Essenas, told the Wall Street Journal: "Porsche is already more or less a VW company."
Indeed, what most observers think most likely is that VW will put the design and marketing pedals to the metal to begin cranking out a fuller line of vehicles bearing the Porsche name.
For years, Porsche made sports cars and nothing else, concentrating its efforts on continually perfecting the iconic 911. It cautiously expanded in recent years, turning out the Cayenne SUV, now its biggest seller in the U.S., and more recently the Panamera sedan, not to mention the Boxster, which is sort of a junior 911.
With VW at the wheel, it seems likely we'll be seeing a Porsche crossover, along the lines of the VW Tiguan, perhaps another sedan and maybe even that most unPorschelike of all vehicles -- a station wagon.
This may be bitter sauerkraut to diehard Porsche loyalists but it's likely to result in some pretty interesting cars for everyone else, especially if VW becomes infected with Porsche's outstanding reliability, not something VW has always been known for.
---