---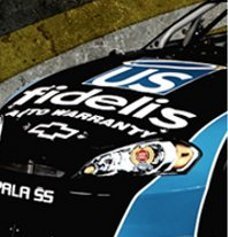 The attorneys general of 12 states have reached agreement on the bankruptcy liquidation plan for U.S. Fidelis – a former nationwide vehicle service contract marketer.
The agreement, which has been approved by the bankruptcy court, provides $13 million in consumer restitution as well as injunctive relief. This settlement, along with a prior settlement with the service contract underwriter Warrantech, creates a $14.1 million Consumer Restitution Fund.
"This was a complex case. We knew that if it continued to drag on among all the intertwined parties, there would be no money left for consumers," said Ohio Attorney General Mike DeWine. "We worked hard to negotiate this settlement, which wraps up the case and provides relief for consumers. It also serves as a warning that businesses cannot hide in bankruptcy court. If they fail to fulfill their obligations to consumers, we will go after them,"
Many consumers had experiences like Joseph of Fairfield, Ohio, who wrote to ConsumerAffairs in March.
"I purchased bumper to bumper warranty on Dec. 2008 and tried to use it for the first time yesterday at Borcherding GMC in Mason, Ohio. Auto was leaking coolant from intake manifold and was told they would not cover it."
U.S. Fidelis misled car owners into believing it was affiliated with vehicle manufacturers and that the owners' warranties were about to expire. U.S. Fidelis's telemarketers then falsely claimed that the vehicle service contracts it marketed provided the same protections as new car warranties.
"U.S. Fidelis misled thousands of Texas vehicle owners by selling them unnecessary and worthless vehicle service contracts,"said Greg Abbott, the attorney general of Texas.
Not the same
While service contracts do not provide nearly the same repair coverage as new car warranties, the company led purchasers to believe they were getting the equivalent of "bumper to bumper" coverage as with new vehicles. The company failed to disclose the fact that its products did not provide the same coverage as ordinary vehicle warranties.
U.S. Fidelis also flooded the market with deceptive junk mail, made thousands of robo-calls and produced misleading TV ads.
The federal bankruptcy court in St. Louis, Mo., established an initial $14.1 million restitution fund to provide compensation to eligible customers.

The company was shut down during bankruptcy proceedings and its assets were liquidated to benefit creditors. In the meantime, U.S. Fidelis partners -- brothers Darain and Cory Atkinson -- were criminally indicted in Missouri. They surrendered 100 percent of their personal assets to partially fund the consumer restitution fund.
The following states joined Ohio and Texas in the settlement: Arkansas, Idaho, Iowa, Kansas, Missouri, North Carolina, Oregon, Pennsylvania, Washington, and Wisconsin.

Consumers may obtain more information by visiting the U.S. Fidelis bankruptcy web site at www.usfbankruptcy.com. The site offers a "frequently asked questions" tab, toll-free telephone numbers for questions about the fund and a proof of claim form with instructions for consumers who wish to submit a claim to the fund. The deadline for submittals is Oct. 5, 2012.
---