---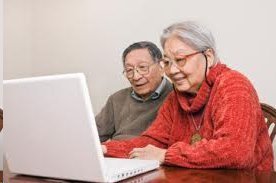 Last week's June employment report was something of a disappointment because it showed there were only 80,000 new jobs created during the month. That's not enough to meet the demand of people looking for work.
While the burden may seem to fall the hardest on young people entering the workforce, older workers are feeling the most anxiety. A new AARP survey says the majority of the nation's 50-plus are concerned their age could be a barrier keeping them from finding a job.
According to an AARP analysis of the jobs report for June, the average duration of unemployment for older workers was over a year -- 55.6 weeks -- compared with younger workers, whose unemployment time lasted about 35.2 weeks. The gap between age groups finding jobs continues to widen, with younger workers becoming employed over 20 weeks sooner than their older counterparts in June -- up two weeks from May.
Age discrimination
Not surprisingly, many workers over age 50 think age discrimination is a factor in their difficulty in finding new employment.
An AARP public opinion report finds that 77 percent of the nation's 50-plus think age would be an obstacle if they had to find a new job in the current economic climate. Based on what they've seen and heard, 64 percent of respondents think people over the age of 50 experience age discrimination in the workplace, while 34 percent say they've seen it firsthand.
"If Idahoans 50 and older are anything like their counterparts across the nation, we know age discrimination is likely something going through their minds when they receive a rejection letter to their job application," said Mark Estess, State Director for AARP in Idaho.
Continuing anxiety
The survey shows that, while the economy has slowly improved over the last four years, the anxiety older workers feel hasn't dissipated. Sixteen percent of respondents who were retired have returned to work and only 29 percent feel they are close to having enough money to retire.
Nearly all older workers -- 92 percent -- agree older Americans have to work longer to make ends meet or save money for retirement and to meet the rising cost of living.
Congress is considering legislation to toughen age discrimination laws, weakened by a 2009 Supreme Court ruling. The ruling made it more difficult for workers to prove age discrimination, changing the rules so workers had to prove age was the decisive factor as opposed to one factor, posing a higher burden of proof from other types of discrimination, such as race, sex, nationality and religion.
---