---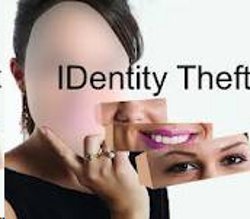 Two southern California men have been sentenced in the U.S. District Court for the Northern District of California in Oakland for their roles in a scheme to defraud nearly 1,000 debit card holders by using stolen bank account information to withdraw money from ATMs.
Eduard Arakelyan, 21, and Arman Vardanyan, 23, have each been sentenced to serve 36 months in prison on bank fraud and conspiracy charges, and an additional, consecutive 24 months in prison for the identity theft charge. In addition, they were ordered upon release from prison to serve five years of supervised release and to pay $42,043 in restitution.
Arakelyan and Vardanyan were charged in a criminal information filed on March 5, 2012, in the U.S. District Court in Oakland, with one count of conspiracy to commit bank fraud, one count of bank fraud and one count of aggravated identity theft. They pleaded guilty to these crimes in Oakland and U.S. District Judge Claudia Wilken pronounced the sentences.
"These sentences send a clear message that if you take part in a fraud scheme that cheats consumers out of their hard earned money, you will pay a significant price," said Assistant Attorney General Lanny Breuer of the Justice Department's Criminal Division. "No matter the sophistication or size of the scheme, we are determined to bring to justice those who engage in these kinds of frauds."
High-tech theft
Arakelyan and Vardanyan admitted that in or about July 2011, they participated in a scheme to defraud bank account holders and financial institutions by obtaining 952 stolen bank cards and traveling to Northern California to withdraw from ATMs as much money as possible using these stolen bank accounts.
According to court documents, they possessed two loaded firearms, a GPS device pre-programmed with ATM locations and eight mobile telephones, all to further their scheme.
The information charged that the stolen cards were linked to a 2011 theft of a reported 94,000 debit and credit card account numbers from customers buying goods at 84 Michaels Stores Inc. stores across the United States.
The perpetrators of that security breach replaced about 84 authentic personal identification number pads, used by the stores to process debit and credit card purchases, with fraudulent pads from which they downloaded customers' banking information.
After this breach, financial institutions reported tens of thousands of incidents of fraudulent activity linked to customers who had visited the affected Michaels stores.
---