---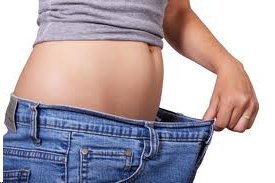 There are all kinds of diets and weight-control products on the market, but losing weight isn't complicated and doesn't have to be expensive. Researchers at the Fred Hutchinson Cancer Research Center say there are three things that cost nothing that can help people -- women especially -- lose weight.
Dr. Anne McTiernan and her colleagues were studying the impact of a wide range of self-monitoring and diet-related behaviors and meal patterns on weight change among overweight and obese postmenopausal women when they made their finding.
The first step is to keep a food journal. Faithfully record everything you eat each day.
The second step is to eat three meals a day. Skipping a meal here and there doesn't help, it actually hurts the weight-control process, the researchers said.
The third step is to avoid eating in restaurants. Restaurant meals, especially lunch, can easily torpedo your diet routine.
Reducing calories is the goal
"When it comes to weight loss, evidence from randomized, controlled trials comparing different diets finds that restricting total calories is more important than diet composition such as low-fat versus low-carbohydrate. Therefore, the specific aim of our study was to identify behaviors that supported the global goal of calorie reduction," McTiernan said.
Specifically, McTiernan and colleagues found that:
Women who kept food journals consistently lost about 6 pounds more than those who did not
Women who reported skipping meals lost almost 8 fewer pounds than women who did not
Women who ate out for lunch at least weekly lost on average 5 fewer pounds than those who ate out less frequently. Eating out often at all meal times was associated with less weight loss, but the strongest association was observed with lunch.
"For individuals who are trying to lose weight, the No. 1 piece of advice based on these study results would be to keep a food journal to help meet daily calorie goals. It is difficult to make changes to your diet when you are not paying close attention to what you are eating," said McTiernan, director of the Hutchinson Center's Prevention Center and a member of its Public Health Sciences Division.
Be honest
If you keep a food journal, McTiernan said its important that you be honest, accurate and complete. You should also be consistent. That means carrying your food journal with you at all times, or using a diet-tracking app on your smartphone.
The reason not to skip meals is it can cause you to crave high-calorie foods and eat more than you might otherwise. Eating in restaurants may cause you to make unhealthy food choices.
"Eating in restaurants usually means less individual control over ingredients and cooking methods, as well as larger portion sizes," the authors wrote.
---