---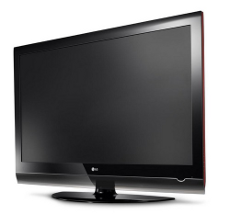 The last three manufacturers to be charged with fixing prices of LCD screens have settled charges with several states and the U.S. government.
As a result of the settlement, Toshiba Corp.; LG Display Co., Ltd.; and AU Optronics Corporation have agreed to pay $543.5 million in restitution to consumers who bought LCD monitors, notebook computers, and LCD televisions between January 1, 1999, and December 31, 2006.
The action follows previous settlements with seven other manufacturers who agreed to pay $500 million, making the total restitution in the case over $1 billion. The earlier settlement has already been approved in federal court, where it was filed.
"These settlements should make it clear that price fixing will not be tolerated in Missouri," said Missouri Attorney General Chris Koster. "My office will continue to investigate and prosecute any anticompetitive actions – whether they originate in Missouri or across an ocean in Taiwan – that harm our state's consumers."
Consumers and businesses who believe they may be owed restitution can find information at a special Website.
The case stems from a 2010 lawsuit in which consumer advocates claimed companies selling LCD screens conspired to make the prices artificially high. That in turn, they claimed, made computers and TV sets more expensive than necessary.
Koster said his office, along with seven other state attorneys general and the federal government, uncovered evidence of a high-level conspiracy involving secret meetings in which the companies' executives agreed to raise prices for their LCD screens.
---