---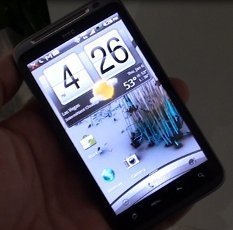 Banks are increasingly urging customers to use mobile banking, to enjoy the convenience of accessing their accounts with their smartphones. But before jumping on the mobile banking bandwagon, there are dangers to consider.
"Trade securities, transfer funds between eligible accounts and get a single view of your Bank of America banking plus Merrill Edge investment accounts in one place," Bank of America says on its website. "You can also access a full range of investment products, analysis and market insights."
Bank of America and other financial institutions do provide security features and advanced encryption technology, which is good. But is it enough to provide protection against identity theft and other financial crimes? A number of researchers, including Paul O'Farrell of the Identity Theft Council, have warned some mobile banking apps have security flaws.
We've seen how hackers have generally been able to compromise PCs. Smartphones usually have less security than computers, though there are many new mobile security products coming to market. But what if you lose your smartphone?
Access to your identity
"Anyone who has access to your cell phone has access to your identity in a few clicks," said Elizabeth Baker, an assistant professor at Wake Forest University and an expert in information system security issues. "Often, credit card companies limit your financial responsibility if your card is stolen and fraud is committed. This is not true for your checking and savings bank accounts. Money fraudulently withdrawn can be costly."
Consumers using mobile banking apps should by all means take advantage of all the security features their banks offer. In addition, there are some common sense safeguards that will provide some protection should your device fall into the wrong hands.
For example, you should never store financial information or other sensitive information on your cell phone -- logins, passwords, account numbers, Social Security numbers, etc. -- not even in a mobile banking app.
"If you lose your phone, whoever finds it has immediate access to your account if your login credentials are stored," Baker said. "A thief can use the app and get your account info to withdraw your money. It's a big hazard."
Somethings you just don't text
Don't text financial information. Not only are texts not secure forms of communication, anyone who finds or steals your smartphone can access all the texts you've sent.
Think about what would happen if you lost your smartphone. It happens more than you think. A 2011 survey by the data security firm Sophos found that 22 percent of respondents had lost their phones. Seventy percent of them didn't use password protection. Also, find out if there is a way to remotely delete information from your phone and be prepared to take that step.
If you use mobile banking you should probably check your account for suspicious activity more frequently than you might otherwise. Stay on top of your account so you know nothing unexpected is happening.
Baker says teens and young adults may be particularly vulnerable to mobile identity theft because they are a bit too comfortable sharing information through their phones. Baker says parents should discuss the dangers of mobile banking with teens when they open their first bank accounts and monitor their accounts regularly.
---