---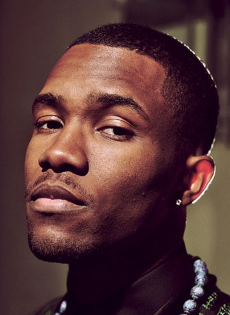 Target and the LGBT community are entangled in debate once again.
The first round of back-and-fourth was in 2011, when the mega-store donated $150,000 to political action group MN Forward, helping the group back Republican Tom Emmer in his bid for the 2010 Minnesota governor's seat. Emmer was and is opposed to same-sex marriage.
This current round of debate began when Target announced it would not sell the new album by R&B singer Frank Ocean, who recently announced he was bisexual.
Ocean's recently released CD "Channel Orange" has been a Top Twitter Trend for the past few days, and is currently the most-talked-about album in popular music at the moment.
Target says the CD ban is because Ocean released his highly anticipated album through iTunes a week earlier than it was supposed to be released in stores.
This took away the opportunity for Target to cash in on the album's first week's sales, as the digital release opened at number one in 10 different countries around the globe.
Really?
However many attribute the ban of Channel Orange to Ocean opening up about his sexual orientation.
"Target has refused to carry Frank's album because of iTunes exclusive, tweeted Christian Clancy, Ocean's manager. Interesting since they also donate to non-equal rights organizations."
It didn't take long for Target to fire back in a written statement saying it has a record of supporting a diverse group of artists regardless of sexual orientation.
"The claims made about Target's decision to not carry the Frank Ocean album are absolutely false. Target supports inclusivity and diversity in every aspect of our business. Our assortment decisions are based on a number of factors, including guest demand," the company said in a statement."
Clancy later removed his tweet and apologized. "I apologize for my comments about Target. They are not carrying Frank's album because it went digital first. Not for any other reason. My response was simply an emotional knee jerk reaction."
Back in 2010 Lady Gaga decided not to release her anticipated CD "Born This Way," after Target helped fund Emmer's failed gubernatorial bid, making Target miss out on huge sales from the album which went on to sell 2 million copies in the United States.
In an effort to repair its image with the LGBT community, Target announced it would be selling pride t-shirts during June's LGBT pride month.
Deciding to partner with pop star Gwen Stefani, the retailer said it would donate up to $120,000 to the Washington D.C. LGBT advocacy group the Family Equality Council.
Half-hearted
But many considered Target's gesture as a half-hearted one, as the company only sold the shirts online, thus being accused of not wanting the gay pride message to be viewable in its stores.
Target again denied the claim while pointing out its history of support for gay pride festivities, especially in its home state of Minneapolis.
"Target is not anti-gay said Michael Francis, the company's executive vice president and CEO."It's important to set the record straight and provide some context."
In the case of Frank Ocean's album, Target continues to say the ban is solely related to the early exclusive iTunes release and nothing else.
"We focus on offering our guests a wide assortment of physical CDs, so our selection of new releases is dedicated to physical CDs rather than titles that are released digitally in advance of the date," the store said in a statement.
However there's a bit of inconsistency in that statement, as many artists have released their albums through early iTunes exclusives, but their physical releases are still being offered at Target.
Take the Minnesota based electronica group Owl City for example, who released their first major label debut through iTunes in an early digital release in 2009, but their album is still being sold at Target stores to this very day.
That certainly doesn't mean that Target is being discriminatory, but the retailers should maybe provide a stronger level of consistency when deciding not to sell CDs because of exclusive iTunes releases.
---