---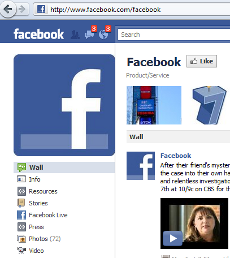 The 800 million people who use Facebook don't pay anything, but that doesn't mean they aren't customers. And the social networking company's customer service rating -- as measured by the American Customer Satisfaction Index (ACSI) -- has taken another hit.
ACSI says Facebook was already the lowest-scoring e-business company that it measures. The drop in customer satisfaction, it says, was the largest so far.
Among the five lowest-scoring companies
Facebook dropped eight percent to 61 on a 100-point scale. That places it among the five lowest-scoring companies of more than 230 measured by ACSI.
Many of the recent user complaints about Facebook have to do with the company's friends policy.
"I get told I'm befriending people I don't know," Joanna, of West Creek, NJ, wrote in a ConsumerAffairs post. "Sometimes, people do it to me too. A lot times it's harmless and sometimes it's not and they want to block off my Facebook."
Too many friends
Customers are not happy when access to their accounts is blocked, and it appears there can be reasons other than "friending" too many people. Eleanor, of Erie, PA, writes that her Facebook account was locked because she requested a code reset too many times and her account has been hacked.
"When I called Facebook to ask if they can reset it for me, the guy wanted $100.," she writes. "I am contacting the attorney-general's office and the Better Business Bureau. I strongly believe that Facebook is the one who is hacking the accounts."
Darlene of Interlochen, MI, also complains that she has lost access to her account.
"I am a stroke survivor.," Darlene wrote. "I'm mad because Facebook puts me in time out and I cannot reach out to other stroke survivors! Also, I keep getting requests to play games and I cannot find a way to stop it. Most of all, my pictures keep disappearing from my timeline! Very upsetting!"
Google+ on the rise
If these examples are typical of the kinds of complaints Facebook receives, it is easy to see how its customer satisfaction could go down. With Facebook's decline Google+ did well with a score of 78 in its first appearance in the ACSI. According to the report, Google+'s strong showing is a result of an absence of traditional advertising and what is seen as a superior mobile product.
Google+'s strengths may be Facebook's weaknesses, as users complain about ads and privacy concerns. However, the most frequent complaints about Facebook are changes to its user interface, most recently the introduction of the Timeline feature.
"Facebook and Google+ are competing on two critical fronts: customer experience and market penetration. Google+ handily wins the former, and Facebook handily wins the latter, for now," said Larry Freed, President and CEO of ForeSee, a partner in the ACSI report. "It's worth asking how much customer satisfaction matters for Facebook, given its unrivaled 800 million user base. But I expect Google to leverage its multiple properties and mobile capabilities to attract users at a rapid pace. If Facebook doesn't feel the pressure to improve customer satisfaction now, that may soon change."
Falling scores
Claes Fornell, ACSI Chairman and author of The Satisfied Customer, says the e-business sector overall has dropped 1.6 percent from a year ago to a score of 74.2, lower than the national ACSI score of 75.9. Fornell says that suggests these businesses need to do a better job responding to customers needs.
In the case of Facebook, however, that may prove difficult. With 800 million users in countries all over the world, it's difficult to respond to customers individually. And that appears to be the biggest source of complaints.
---