---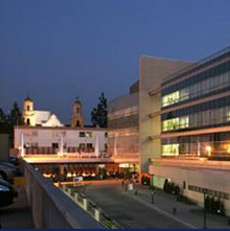 If you have to go to the hospital, you not only want to get better, you would like to think the hospital isn't going to do something to make your condition worse. Previous studies have made clear that some hospitals are more reliable at this than others.
With that in mind Consumer Reports has rated 1,159 hospitals in 44 states, giving them each a score on patient safety. The bad news? Fifty-one percent of the hospitals received a score below 50 on a scale of 1-100.
"The safety scores provide a window into our nation's hospitals, exposing worrisome risks that are mostly preventable," said John Santa, M.D., M.P.H., director of the Consumer Reports Health Ratings Center. "A consumer who enters a hospital thinking it's a place to get better deserves to know if that is indeed the case."
Room for improvement
The ranking suggests even the highest scoring hospitals have some room for improvement. Billings Clinic in Montana was at the top of Consumer Reports' list, but it got a safety score of just 72.
The ranking broke the safety scores down into six categories: infections, readmissions, overuse of scanning, communication about new medications and discharge, complications, and mortality.
Infections, surgical mistakes, and other medical harm contribute to the deaths of 180,000 hospital patients a year, according to projections based on a 2010 report by the Department of Health and Human Services. And that figure only applies to Medicare patients.
About one in 20 hospitalized patients will develop an infection that can be devastating -- even deadly -- the survey found. Of the hospitals rated by Consumer Reports, 202 hospitals reported infections at rates higher than the national benchmark, and only 148 reported zero infections.
Radiation
Other potential risks include radiation overload. For example, if you are subjected to unnecessary CT scans it can expose you to dangerous levels of radiation. Radiation from CT scans -- which are equivalent to between 100 and 500 chest X-rays -- might contribute to an estimated 29,000 future cancers a year, a 2009 study suggests.
Consumer Reports' Ratings report found a double scans -- ordering twice for the same patient, once with contrast, and once without -- is not an uncommon practice. According to one doctor interviewed for the report, probably less than one percent of patients undergoing chest CT scans should get double scans.
Medical errors
When it comes to medical errors there are a lot of question marks. Consumer Reports said it used the most current data available at the time of its analysis, supplementing its ratings by interviewing patients, physicians, hospital administrators and safety experts. The ratings include only 18 percent of U.S. hospitals, however, because data on patient safety still isn't reported fully and consistently nationwide.
"Medical harm is probably one of the three leading causes of death in the U.S., but the government doesn't adequately track it as it does deaths from automobiles, plane crashes, and cancer," said Peter Pronovost, M.D., senior vice president for patient safety at Johns Hopkins Medicine in Baltimore, Md. "It's appalling."
---