---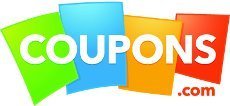 In the last year or so, coupons have moved to your computer and mobile phone. Consumers seems to love these daily deals and researchers at Rice University say the trend appears to have staying power.
A recent study suggested electronic coupons might be a passing fad, especially if it turns out that the businesses who pay for them don't see any long-term benefit.
Rice management professor Utpal Dholakia examined the performance of daily deals using survey data from 641 small and medium-sized businesses obtained at three time periods: April-May 2011, October 2011, and May 2012.
Here to stay
His conclusion? Daily deal offerings from Groupon and other coupon companies are probably here to stay.
"Overall, the results find little or no evidence of deterioration in the performance of daily deal promotions over the past year or as the business operator runs multiple daily deals," Dholakia said. "Rather, there is improvement on some metrics."
While fewer than half of the businesses running their first daily deal report profitable promotions, three-quarters of those running seven or more deals report profits from these promotions. The percentage of businesses making money jumped by about six percentage points in the May 2012 sample -- from 55.5 percent in spring 2011 to 61.5 percent.
That's important because businesses will stop offering coupons if they lose money.
Businesses doing little advertising also benefit
Dholakia also found that daily deals work just as well for businesses that do little other advertising as those that have large advertising budgets. That suggests a greater diversity of deals as non-advertisers get into the game.
Best of all for businesses, nearly 80 percent of daily deal patrons are new customers, even for businesses running their seventh or more daily deal. After all, the whole idea of a coupon is to bring in new customers.
"These findings indicate that daily deal promotions appear to be sustainable marketing programs for about one-third of the businesses that try them," Dholakia said. "The challenge for the daily deal sites in the coming months will be to find these businesses and earn a greater share of their business."
---