---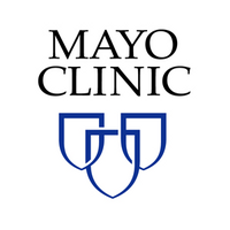 You hear a lot of news about a number of terrible diseases. You don't hear so much about rheumatoid arthritis but Mayo Clinic researchers say it is no less terrible.
Consider this:
Rheumatoid arthritis is a common cause of disability
Two years after diagnosis one in five patients is unable to work
Life expectancy drops by up to five years
Risk of heart attack rises by 50 percent
While there has been a lot of progress in recognizing the importance of early diagnosis and prompt and aggressive treatment of rheumatoid arthritis, gaps in understanding of the disease remain.
"There are many drug therapies available now for management of rheumatoid arthritis, but the challenge for patients and their physicians is to decide on the best approach for initial management and then subsequent treatment modification based on the response," said Dr. John Davis III, a Mayo Clinic rheumatologist.
Pain
Rheumatoid arthritis is extremely painful. The condition results when the immune system assaults tissue, causing swollen and tender joints and sometimes involving other organs.
The goal of treatment is to achieve remission, controlling the underlying inflammation, easing pain, improving quality of life and preserving patients' independence and ability to work and enjoy other pursuits.
Long-term goals include preventing joint destruction and other complications such as heart disease and osteoporosis.
Davis and his colleague, Dr. Eric Matteson, say it is very important for patients to have an early, proper diagnosis of the disease so that treatment can begin as early as possible.
"Getting the disease under control leads to better outcomes for the patient, ability to continue working and taking care of one's self, less need for joint replacement surgery, and reduced risk of heart disease," Matteson said.
---