---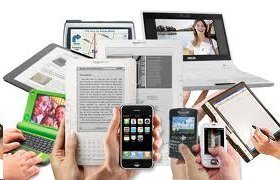 If you are a typical consumer, you are buying more products and services using your mobile phone or tablet.
The IBM Retail Online Index, a cloud-based analysis of the online retail sector, reported that retailers saw a 15 percent growth in sales from mobile devices in the second quarter of the year. Sales traced to social media declined 20 percent, suggesting social media are becoming a less persuasive force.
"Shoppers today are shifting from a singular online approach to a multi-channel experience that includes both mobile and social media," said Craig Hayman, General Manager, IBM Industry Solutions.
Hayman said as the holidays approach, consumers should look for an increase in mobile-based promotions as retailers make it easier for them to purchase on the go.
Brave new world
Retailers are already struggling with the growing trend of consumers using their mobile devices to comparison shop when they are in a store. A German study released in May shows that of those shoppers with a tablet or smartphone, 50 percent used a mobile device to compare prices while shopping in stores, 44 percent were seeking out coupons, 33 percent "liked" a certain store on Facebook, and 17 percent actually purchased something using a phone app.
It's very possible that a portion of that 15 percent increase in mobile sales recorded in the second quarter came from consumers shopping in one store choosing to make the purchase online at another after comparing prices.
At the same time, retailers appear to be struggling to sustain substantial success with their social media efforts, evidenced by a more than 20 percent drop in social shopping. IBM thinks one reason for this could be that consumers aren't finding nearly the deals they did through social media sites in the first three months of the year.
And there may be a good reason for that. In the first quarter, retailers were holding sales in hopes of clearing inventory left over from the holidays. That produced attractive bargains for savvy shoppers.
Where are the bargains?
In the second quarter, retail prices went back to normal levels and there were fewer promotions. Thus consumers were disappointed with the lack of deals.
"Retailers must be prepared to connect with their customers on all fronts, or lose them to the competition," Hayman said.
As a result, Hayman says consumers may see a return to aggressive promotions and creative use of online strategies as the holiday shopping season approaches.
---