---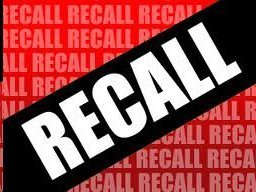 There is a system in place for safety recalls for cars and trucks. Government safety regulators issue the recall and the automaker sends out notices and makes the repair. The system works pretty well.
But there is a third, and very critical element. Consumers who receive the notices must act on them. If they don't, not only could they be in danger, but when they sell the vehicle other, unsuspecting consumers can be endangered.
Authorities in Texas are investigating a house fire in which two small boys died to determine whether a Ford F150 pick-up truck parked in the driveway was responsible. The older model truck had beensubject of a recall years ago to repair a faulty cruise control switch. Ford began offering the repair seven years ago but reports only about half the affected vehicles have been brought to dealers.
"Whether the recalled truck is the cause of the fire or not, this is a tragic reminder of how important it is to check regularly for recalls on vehicles, trailers and tires," said Linda Water Nelson, editor of INSIDEout: Cars & Trucks.
Forgotten recall notices
The problem is that when a vehicle owner doesn't respond to a recall notice, it can quickly be forgotten. Once the owner sells the vehicle to another consumer, the buyer is usually unaware that there was a safety issue or, more importantly, that the issue hasn't been addressed.
Based on typical sales patterns, many of these recalled vehicles have been sold and are now in the hands of second or even third owners who don't realize their safety is threatened. The carmaker can't help because it only knows who originally owned the vehicle. If the original owner still has the vehicle but has moved and is unreachable by mail, they will also fail to receive notice.
"Unless the current owners have checked for recalls on their vehicles, and verified whether the specific vehicle has been fixed, they are literally playing with fire," Nelson said. "This is not only true of the truck in question. Recalls have become relatively common and consumers must be aware of their own responsibility to learn about them."
Tracking a recall is easy. The federal government has a Website with this information. Or, you can plug in the terms: recalls for (name and year of product) to your search engine and obtain information to get your search started. Sites like ConsumerAffairs also have recall information.
"This is as much an owner's responsibility as purchasing car insurance, and I recommend using at least two methods of search," Nelson said. "It's as important as having smoke detectors in your home, and checking them regularly."
---