---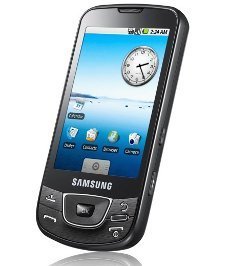 Remember when pop-up ads used to fill your computer screen and slow your PC? The same thing may be happening to your smartphone.
Where are they coming from? A mobile security firm is pointing a finger at some of those apps you're downloading. Many of these apps are running ads from rogue ad networks.
They can even change settings on your device and steal your contacts without you ever being the wiser.
Where the action is
"Mobile has become the dominant computing platform in an incredibly short amount of time, changing the lives of people around the world and creating a booming economy for businesses and app developers," said Kevin Mahaffey, co-founder of Lookout, a mobile security firm based in San Francisco.
Based on Lookout's analysis, more than five percent of free apps have included aggressive ad networks, affecting millions of people. When you download one of these apps to your phone, you may be downloading a lot of other stuff you don't want. However, you're in the dark.
Lookout says you shouldn't be. The company has proposed a set of guidelines for both developers and ad networks to follow to increase transparency and protect consumers personal information. The idea is not to stifle advertising, since after all, that's what makes so many free apps free.
One set of rules
"People want to have confidence and trust that they're not being compromised while on devices that have access to their most personal information," said Jules Polonetsky, Director and Co-Chair of the Future of Privacy Forum. "For many years, desktop users were plagued with programs that triggered pop-ups, added unwanted toolbars, and changed homepages. These guidelines make it clear, while mobile marketing business models and practices are still developing, some practices are out-of-bounds. That's good news for both consumers and responsible businesses."
The Lookout guidelines cover requirements and suggested best practices in transparency and clarity of data collection; individual control over information collected; ad delivery and display behavior; collection and retention of personal or device-specific data; and secure transport of sensitive data.
Mahaffey says mobile ads aren't going away but if developers all follow a set of clear guidelines, the system will work for app developers, ad networks and consumers.
"In order for these great benefits to continue, everyone in the mobile ecosystem must respect individual privacy choices and hold user experience in the highest regard," he said.
---