---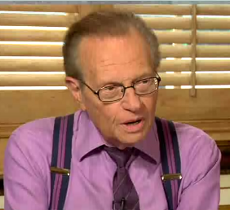 Television is constantly evolving.
In just the last few decades consumers have gone from having to manually turn a dial to select from a handful of channels, to having access to hundreds of channels.
According to statistics released by the Bureau of Labor Statistics, the average person spends 2.8 hours per day in front of the television, which shows that channel flipping is still a popular pasttime.
But large portions of the viewing population have decreased their time on the couch and choose instead to watch their programs on the go.
So billionaire investor Carlos Slim Helu decided to capitalize on this growing trend and put some of his dollars behind a new Internet venture which he calls Ora TV.
Ora, which is Italian for "now," claims to bring together the best of the Internet and the best of traditional televeision for one unique viewing experience.
Executives say the channel will especially cater to people who watch their shows on mobile devices. Unlike other web channels, Ora will provide high-quality video programming on smartphones, tablets, laptops and connected televisions, says the company.
It will also be the first online channel to be run like a traditional TV network.
Ideal time
Ora TV's CEO Jon Housman says now is the ideal time to offer a station that only provides Internet content, since the way people watch TV today has greatly shifted.
The first program to be broadcast will be the "Larry King Now" show, which debuted last week.
"With the exponential burst in video consumption via Internet-connected devices, this is an incredible moment to be launching a digital network and studio, says Housman. "Moreover, to create a new network with Carlos Slim and Larry King, arguably two of the most accomplished individuals in the worlds of business and broadcast journalism, is an unprecedented opportunity,"
Back into the fray
It's also a wonderful opportunity for TV legend Larry King to jump back into the media fray and establish himself among younger viewers who may have missed his popular CNN show which ran for 25 years.
King retired from his interview-based cable program in 2010.
"I am thrilled to be working with Carlos and Jon to create Ora TV, a bold new model for digital television," King said in a statement to the press. "The backing of Carlos given his stellar track record in the business combined with Jon's track record of leadership and innovation is a recipe for success."
The on-demand channel says it will provide the same production quality as traditional programming, but will offer shows in many formats, including short-form segments.
"In addition to traditionally styled programs, we will produce shows in alternative formats and varying lengths so that viewers can find and get information and insights they really care about in ways designed to harness the new mobile and interactive platforms," said Housman.
"This approach will allow us to thoughtfully address topics and ideas that might not be as well suited to traditional TV. Additionally with Ora, we will be able to incorporate content, social interactions, and technologies in ways that are difficult to pull off with linear platforms," he added.
King Hulu
Just a few days ago Ora announced that it signed a licensing and distribution deal with Hulu, to stream the Larry King Now program exclusively. Each show will run for 30 minutes and will be digitally broadcast in the evening, Monday through Thursday, Easter Standard Time.
The buzzed-about talk show can be viewed free of charge on Hulu, Hulu Plus subscription services, Ora TV and on-demand.
Ora says it will also be releasing other shows, and hopes to be a pioneering force in the way people watch TV today.
If the station truly wants to be successful it will have to develop programming that caters to the younger portion of consumers, since they are the group most likely to watch online programming instead of traditional television.
According to a study conducted by Nielsen Media Research, those age 25 to 34 watched four and a half hours less television in 2011's third quarter, than they did the same time one year prior.
The study, which was first reported by the New York Times, also showed that viewers age 12 through 17 watched nine fewer minutes of TV a day, and 18 to 24 viewers watched six fewer minutes a day, which shows younger consumers are choosing other mediums to watch their programs on.
And Carlos Helu, who is considered the richest man in the world, says this venture with Ora TV will change the way digital media is presented, and feels the company is at the beginning of a digital revolution in the realms of Internet-based programming
"Ora TV represents a great opportunity," he said. "The business model is sound and the team brings the talent and industry understanding that will help Ora stand out in digital television, a category which is primed for exponential growth."
---