---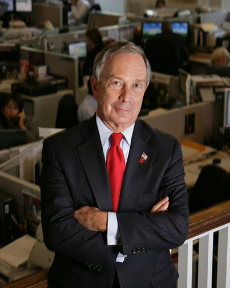 Nowadays you either need to have a lot of zeros on your paycheck, or be willing to have a bunch of roommates in order to afford the rents in New York City.
The average monthly rents for one- and two-bedroom apartments in Manhattan start at around $3,000 a month, and that's on the low-end of the rent scale.
And even if you have the funds to pay that kind of rent, apartment availability in your desired neighborhood can be scarce, and the competition from other home seekers can be really intense.
In an effort to create more rental opportunities for younger residents and for those who need less space, Mayor Michael Bloomberg announced plans to build a collection of tiny living spaces, or micro-units, that will have lower rents than other areas in New York.
The miniature units will only be 275 to 300 square feet, which is considerably under New York's current zoning laws, which require apartments to be at least 450 square feet. The mayor will be adjusting certain zoning laws to accommodate the new digs.
According to Bloomberg, the micro-units will be built to house New York's growing population of single residents, and those who just want to pay lower rent.
"Today there are about 1.8 million one- and two-person households in our city, but there are only about 1 million studio and one-bedroom apartments, said Bloomberg. "You notice the mismatch?"
Kips Bay
In an announcement at the American Institute of Architects' Center for Architecture, the mayor said he will be bringing his vision to life by way of a pilot program that will consist of a newly-constructed building containing 75 percent micro-units.
The pilot program, which is called adAPT NYC, will create the first building in Manhattan's Kips Bay section, at 335 East 27th Street.
According to Bloomberg, the apartments will have kitchen and bathrooms, and the units will be built in areas that provide generous amounts of light to create a feeling of open space for residents.
This is the newest affordable housing initiative by the mayor, who is trying to repair New York's reputation of being a city only for the affluent. Other city officials are also in favor of the building plan.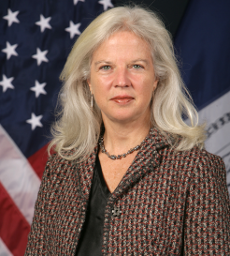 Linda Gibbs
"Research has shown that stable, affordable housing can have a positive impact on health and well-being," said Linda I. Gibbs, Deputy Mayor for Health and Human Services. "From young graduates just starting out to older adults seeking to downsize, adAPT NYC will allow us to better meet the changing housing needs of New Yorkers by piloting apartments that are affordable, efficient, and in tune with New York lifestyles."
Small apartments in New York are nothing new, as many residents have decided they would rather pay for location than space. But whether Big Apple dwellers can comfortably live in a 250-square-foot studio remains to be seen.
"It can fit a twin-size bed, maybe a small nightstand, a small dining table for two, and that's pretty much it," said Jonathan Miller, CEO of the housing consultant firm Miller Samuels. "A master bedroom of a modest ranch home equipped with a bathroom would probably be the equivalent."
Not inexpensive
As we reported previously, New York has three different areas in the city that has made the top ten lists of most expensive cities.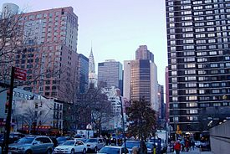 Kips Bay neighborhood
A report conducted by The Center for an Urban Future, shows that New Yorkers need to make at least a $100,000 a year to live comfortably, which has made many move away seeking lower costs.
According to city officials, this new apartment initiative will be the first among many to provide residents with another option besides fleeing Manhattan because rents are too high.
Others believe the new concept of smaller apartments and cheaper rents could potentially catch on in other high rent cities, like San Francisco, Los Angeles and Washington D.C.
But first, officials say they hope the housing program will quickly grow to include other areas in New York.
"adAPT NYC is a fantastic opportunity to create a model of housing that could be replicated in other locations and contexts to expand New York City's housing stock, said Mathew M. Wambua, Commissioner of New York's Housing Preservation and Development office.
"Were looking for creativity, affordability, imaginative design and responsiveness to the needs of real New Yorkers. Show us something we haven't seen before that is ingenious sustainable, replicable and practical, and we will work with you to make it a reality," he said.
If you can fit in here ...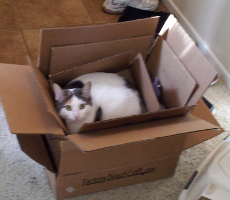 Bloomberg says he sees this pilot program as a way to better suit not only current New York residents but those who desire to live there, but are worried they can't afford it.
"Developing housing that matches how New Yorkers live today is critical to the city's continued growth, future competitiveness and long-term economic success," said Bloomberg. "People from all over the world want to live in New York City, and we must develop a new scalable housing model that is safe, affordable and innovative to meet their needs."
There's not a definitive date as to when the first building of micro-units will be built, but the mayor says he plans to create 165,000 units of affordable housing by the end of 2014.
Official rents for the units also have yet to be established, but Bloomberg says it will be a far cry from what New Yorkers are paying at the moment.
---