---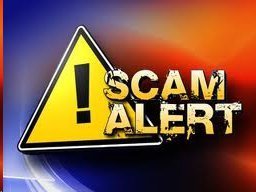 Scammers don't just target consumers. Small businesses are sometimes favorite targets and the government agency look-alike scam is claiming more victims.
Iowa Attorney General Tom Miller has secured a temporary injunction against a California man doing business as Iowa Corporate Compliance. Miller says the firm has duped a number of businesses into paying $125 "document fees."
Miller accused Aaron Vincent Williams, of Playa Vista, California, of misleading consumers or violating the Iowa Consumer Fraud Act throughsolicitations that appear to be from a governmental entity. Miller sought the temporary injunction in conjunction with a consumer fraud lawsuit against Williams and Iowa Corporate Compliance.
Sought $125 from businesses
"This government agency look-alike is targeting business people across Iowa with official-looking mailings, and convincing them that they must complete and return a form with a $125 fee," Miller said. "We allege that these documents are not worth anything more than the paper they're printed on."
Miller says the scam depends on busy business people paying invoices as a matter of routine without questioning them very much, especially if the mailing appears to come from the government. He says the Iowa Corporate Compliance mailings, bearing an official-looking seal, create the false impression that they are sent by a governmental agency and that recipients are required to respond.
Iowa Secretary of State Matt Schultz says the office's Business Services Division received calls and letters from concerned owners and representatives, as well as copies of the bogus form labeled, "Annual Meeting Disclosure Statement."
No such requirement
"While state law requires businesses to keep records of certain meeting minutes, the law does not require businesses to file those minutes with us. Neither do we collect a fee for this type of filing," Schultz said.
Miller's suit says the ruse was aided by the use of a Des Moines mail drop as the address of the state agency look-alike. It fooled a lot of people.
"It looked like paperwork I'm required to fill out," said Chris Rademacher who, with his wife Jamie, own the Des Moines West KOA Campground. "It seemed like it was legitimate."
The Rademachers filled out the form and wrote out a $125 check, which the Consumer Protection Division intercepted through its subpoena.
Miller's lawsuit seeks refunds for any Iowa consumer losses, a permanent injunction, and a penalty of up to $40,000 for each Consumer Fraud Act violation.
---