---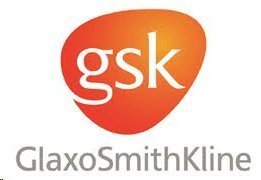 A history-making settlement involving the federal government and a global health care giant.
GlaxoSmithKline LLC (GSK) has agreed to plead guilty and pay $3 billion to resolve its criminal and civil liability arising from the company's unlawful promotion of certain prescription drugs, its failure to report certain safety data and its civil liability for alleged false price reporting practices.
The resolution is the largest health care fraud settlement in U.S. history and the largest payment ever by a drug company, according to the Justice Department.
GSK agreed to plead guilty to a three-count criminal information, including two counts of introducing misbranded drugs, Paxil and Wellbutrin, into interstate commerce and one count of failing to report safety data about the drug Avandia to the Food and Drug Administration (FDA).
Settlement terms
Under the terms of the plea agreement, GSK will pay a total of $1 billion, including a criminal fine of $956,814,400 and forfeiture in the amount of $43,185,600. The criminal plea agreement also includes certain non-monetary compliance commitments and certifications by GSK's U.S. president and board of directors. GSK's guilty plea and sentence is not final until accepted by the U.S. District Court.
GSK will also pay $2 billion to resolve its civil liabilities with the federal government under the False Claims Act, as well as the states. The civil settlement resolves claims relating to Paxil, Wellbutrin and Avandia, as well as additional drugs, and also resolves pricing fraud allegations.
"Today's multi-billion dollar settlement is unprecedented in both size and scope. It underscores the Administration's firm commitment to protecting the American people and holding accountable those who commit health care fraud," said James M. Cole, Deputy Attorney General. "At every level, we are determined to stop practices that jeopardize patients' health, harm taxpayers, and violate the public trust – and this historic action is a clear warning to any company that chooses to break the law."
This resolution marks the culmination of an extensive investigation by special agents from HHS-OIG, FDA and FBI, along with law enforcement partners across the federal government. Looking ahead. GSK will be subject to stringent requirements under its corporate integrity agreement with HHS-OIG; this agreement is designed to increase accountability and transparency and prevent future fraud and abuse.
Criminal plea agreement
Under the provisions of the Food, Drug and Cosmetic Act, a company in its application to the FDA must specify each intended use of a drug. After the FDA approves the product as safe and effective for a specified use, a company's promotional activities must be limited to the intended uses that FDA approved. In fact, promotion by the manufacturer for other uses – known as "off-label uses" – renders the product "misbranded."
Paxil: In the criminal information, the government alleges that, from April 1998 to August 2003, GSK unlawfully promoted Paxil for treating depression in patients under age 18, even though the FDA has never approved it for pediatric use. GSK agreed to plead guilty to misbranding Paxil in that its labeling was false and misleading regarding the use of Paxil for patients under 18.
Wellbutrin: The United States also alleges that, from January 1999 to December 2003, GSK promoted Wellbutrin, approved at that time only for Major Depressive Disorder, for weight loss, the treatment of sexual dysfunction, substance addictions and Attention Deficit Hyperactivity Disorder, among other off-label uses. GSK has agreed to plead guilty to misbranding Wellbutrin in that its labeling did not bear adequate directions for these off-label uses. For the Paxil and Wellbutrin misbranding offenses, GSK has agreed to pay a criminal fine and forfeiture of $757,387,200.
Avandia: The government contends that, between 2001 and 2007, GSK failed to include certain safety data about Avandia, a diabetes drug, in reports to the FDA that are meant to allow the FDA to determine if a drug continues to be safe for its approved indications and to spot drug safety trends. The missing information included data regarding certain post-marketing studies, as well as data regarding two studies undertaken in response to European regulators' concerns about the cardiovascular safety of Avandia. Since 2007, the FDA has added two black box warnings to the Avandia label to alert physicians about the potential increased risk of (1) congestive heart failure, and (2) myocardial infarction (heart attack). GSK has agreed to plead guilty to failing to report data to the FDA and has agreed to pay a criminal fine in the amount of $242,612,800 for its unlawful conduct concerning Avandia.
Except to the extent that GSK has agreed to plead guilty to the three-count criminal information, the claims settled by these agreements are allegations only, and there has been no determination of liability.
---