---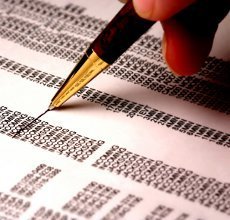 It's bad -- really bad.
In response to a request by the Federal Communications Commission (FCC) for comment, the Federal Trade Commission (FTC) says the "cramming" of unauthorized charges on wireless phone bills poses a serious problem for American consumers. In its comment, the agency also said wireless providers should be required to give customers the option to block all third-party charges from their bills.
In its efforts to protect consumers against the cramming of unauthorized charges on their landline telephone bills, the agency has advocated for reforms to eliminate landline cramming.
A growing problem
With regard to wireless cramming, the comment notes, in the past few years the FTC and FCC have reviewed thousands of complaints about unauthorized third-party charges on wireless bills. The number of reported complaints undoubtedly understates the full extent of wireless cramming by a substantial amount.
"Mobile cramming is likely to continue to grow as cramming schemes expand beyond the landline platform and mobile phones are more commonly used for payments," the comment states.
Many of the complaints involve recurring charges of just under $10 a month for "premium services" that provide trivia or horoscope information by text message to a consumer's phone, the comment states.
Consumers often report receiving a text message informing them of a subscription to a service of which they have never heard and that they never requested.
A ban?
The comment states that it would be premature to recommend a ban or default blocking of third-party billing as it did for landline phone bills in a separate comment to the FCC in October of last year.
In contrast to landline third-party billing, which has been used almost exclusively by scam artists, the mobile billing platform has been used for some legitimate charitable activity; it also is a potential platform for consumers to fund mobile payments by placing those payments on their wireless bills, the comment states.
However, it is unclear whether industry best practices have been consistently followed or are effective in stopping mobile cramming, the comment states. In light of the significant number of mobile cramming complaints received, the FTC believes that some basic consumer protections are needed in the mobile billing space.
"At a minimum, all wireless providers should offer their customers the ability to block all third-party charges. Wireless providers should clearly and prominently inform their customers that third party charges may be placed on the consumers' accounts and explain how to block such charges at the time accounts are established and when they are renewed. And wireless providers should provide a clear and consistent process for customers to dispute suspicious charges placed on their accounts and obtain reimbursement. The FTC believes that such measures should be mandated by law or regulation to ensure that consumers have baseline protections," the comment states.
---