---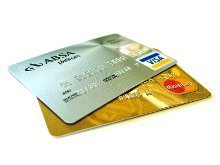 Here's another reason not to pay for an extended warranty. The credit card you use to purchase the product may already provide one at no extra charge.
First, let's take a look at so-called extended warranties but which are in reality service contracts. When you buy electronics or a major appliance, you can be sure the salesperson will push hard for you to also get the extended warranty.
According to a study from the University of Maryland, 31 percent of consumers opt for the extended warranty each year, spending around $1.6 billion. According to Business Week, extended warranties provide about three to four percent of a company's revenue but translate into as much as 50 percent of its profits. Why? Because many claims are never made or claims are made but denied.
Money wasters
As a result, CardHub says extended warranties are generally regarded as being among the biggest money wasters for consumers, and the ability to receive extra coverage at no cost through one's credit card can provide a valuable source of savings.
When using a credit card to make a purchase, the card network, not the credit card company itself, provides the benefit. Visa, MasterCard, Discover and American Express all offer some level of extended warranty coverage for products purchased with their cards.
According to CardHub's study, all four major card networks extend original manufacturer's warranties for up to one year for at least certain cardholder segments and will cover amounts up to $10,000. American Express' extended warranty policy received a 90 percent rating, the highest cumulative score in this study. Discover finished second at 80 percent, MasterCard came in third at 71 percent, and Visa placed last with a rating of 67 percent.
The study also found that Discover and American Express are the only networks that provide coverage to all cardholders and that Discover used to be the only network that required cardholders to purchase extended warranty protection but has since upgraded to an improved policy that is free for all cardholders.
Exceptions
There are some exceptions to the coverage. MasterCard is the only network that excludes physical damage to an item from its coverage and none of the four networks provide a product warranty on items that lack an existing manufacturer's warranty. In other words, if the manufacturer doesn't stand behind the product, the credit card network won't either.
Also, if you are buying a refurbished products, such as a computer or TV set, use your American Express card. American Express is the only network that provides coverage on refurbished products.
The best part for the consumer, besides this feature being free, none of the networks' extended warranty programs require sign up or product registration. All you have to do is purchase the product with your credit card. Consumers must keep their purchase receipts in order to be eligible for an extended warranty under each of the networks' programs.
It will be up to the card network administrator to decide whether the product that is the subject of a claim will be repaired, replaced or refunded. You should call your credit card company to find out the best way to submit your claim.
---