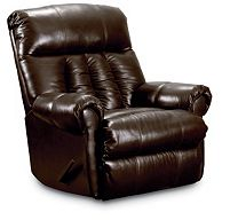 What happens when a lifetime guarantee doesn't fix your item for life? A lifetime warranty should mean your whole life, right? Not just until a company is tired of dealing with you.
This seems to be what happened to Penny, a Nevada consumer who purchased a recliner from Lane Home Furnishings, only to have the company balk at honoring its lifetime warranty promise, which we'll get back to later. First, a bit of history on Lane Home Furnishings.
Lane is owned by parent company Furniture Brands International (FBI), which bought the company years after it was started by John Lane back in the early 1900s, along with his son Ed Lane. FBI also owns brands Drexel, Broyhill, Heritage, Maitland Smith and Thomasville.
Penny is certainly not alone in her dissatisfaction. 
William of New Egypt, NJ, bought a Lane sofa and chair from his local Value City Furniture Store and was none too pleased when he brought both home.
"Last June I purchased a leather-reclining sofa and a reclining chair, he said". In February I notified the company regarding the fact that the center of the sofa had sunken down about six inches from the other two cushions, and that what feels like wood is felt between the cushions.
"Anyone sitting in the center of the sofa appears to be practically sitting on the floor. Repeated emails to Lane furniture go unanswered and a hand written letter as well," he said.
Veronica of Union, NJ, had an even worse experience. After buying a Lane recliner at Macy's, she plopped down to try it out.
"I sat in the Queen Anne recliner, pushed back to recline and the chair went all the way back to the floor. I hit the top of my head on a knob of a cabinet and the force of the chair hitting the floor hurt my neck and gave me a headache," she said. Because I was dazed and in an awkward position, it took me about 30 minutes to get out of the chair."
An inspector later said three screws had been missing from the recliner and Veronica finally got a refund.
Other brands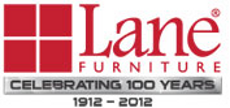 Consumers have also had bad experiences with FBI's other brands. The home furniture store Thomasville achieved only one out of five stars in the ConsumerAffairs Overall Satisfaction Rating category.
Chris of Orange, Calif. said he purchased a pricey sofa from the retailers, and started noticing signs of damage right off the bat.
"We purchased an expensive sofa from Thomasville Furniture with the assurance that it would withstand my family of four sitting on it every day because it is our main sofa," he said. "It wasn't more than a few months before we had our first service call. We have had their repairman out to our home at least 10-11 times to replace the cushion cores because they are breaking down and are horrible quality."
Chris also mentioned there are no small children in his home, so he attributed the damage to the sofa to poor quality, not abuse. Thomasville sent a repair person to fix the sofa, but said it couldn't provide a refund due to its "limited warranty" policy.
Penny had a similar experience with Lane, as the company gave her a hard time when she tried to use the company's lifetime guarantee.
Penny has been a Lane customer since 1998, buying four different recliner chairs over a period of several years, and sadly she has experienced headache upon headache dealing with Lane recliners that break down and leave chair guts sprawled across the floor.
Chair guts
All four of the recliners that Penny bought from Lane started breaking down after six months' time, and a sales person suggested she purchase a larger chair, saying it would be more suitable for her size. Penny admits to being a little over 200 pounds and about 5'10" tall, which may be a little above average but doesn't really bring her up to Amazonian proportions.
Anyway, she took the salesman's advice and bought a larger recliner, with the same result. The chair starting breaking and spitting springs from its upholstery, she said.
ConsumerAffairs contacted Penny to learn more about her experience with Lane and the four chairs she's purchased from them. She said after calling the company about the lifetime warranty, a representative said she was sitting in the recliner too long, and said that was the reason all of her chairs were breaking down.
"They said I'm doing something wrong for sitting in it full time," Penny said. "After the fourth or fifth time that the springs came out, their [Lane] local retailer started refusing to fix it."
Not made for sitting?
The argument that chairs aren't made for sitting may be, as they say, one for the books. But Penny isn't taking it sitting down.
"I'm 100 percent disabled and 74 years old," she said. "The doctor's orders are to go and rest, but I have a chair I have to fight with."
"I have to wrestle with it," Penny added. "When I want to recline it makes a terrible grinding noise. It had a lifetime guarantee on the frame, and the springs kept falling out. The last chair I had lasted barely six months, then big black springs were lying under it."
We checked the warranty information on the Lane website and found that, while there is a five-year limit on chair coverings, there is a specific "lifetime" warranty on the black metal parts of the reclining mechanism. Those would presumably be the parts that fell out of Penny's recliners. The exact language is:
Limited "Lifetime" Mechanism Warranty

Lane warrants the black metal parts of the reclining mechanism to be free of defects for as long as you, the original consumer, own the furniture. All warranty service should be performed by a Lane Certified Service Representative or authorized Lane Home Furnishings dealer.
We perused other sections of the site and found nothing that suggested customers should not spend too much time sitting in their recliners. 
But regardless of what the warranty says, or doesn't say, Penny said her local Lane dealer has written her off. After fixing the couch several times, the company wouldn't send another repair person and told Penny to call Lane directly.
Sadly, Lane hasn't returned any of Penny's calls or messages.
ConsumerAffairs contacted the corporate office of FBI, located in St. Louis.  James, a company rep, said someone would get back to us soon. We're still waiting.
What to do
In the meantime, Penny and other consumers with similar problems should assert themselves.  Besides writing to ConsumerAffairs and similar sites, it's always a good idea to complain to local and state consumer protection officials.
In Penny's case, Nevada Attorney General Aaron Ford has a form on his website. Penny should fill it out and submit it.  It's also worthwhile complaining to the Federal Trade Commission (FTC).  
If Penny has time on her hands, she may want to get out of her recliner, go down to the county courthouse and file a Small Claims lawsuit. In many cases, companies don't respond to such suits and the consumer often wins by default.  
Most states have a law governing "implied warranties." The most common implied warranty is that the product you buy is fit for ordinary uses -- an electric mixer has to mix, an ice crusher has to crush. If it doesn't, you have a legal right to get your money back.  Implied warranties come automatically with every product, even though they may not be written out.
There is a federal law covering warranties called the Magnuson-Moss Warranty Act.  The law doesn't require manufacturers to issue warranties on their products, but if they do, the warranty must be easy to read and understand.  
Penny and others seeking compensation should look up the laws in their state and also read up on Magnuson-Moss. You don't have to be a legal scholar to cite the relevant statutes in a Small Claims action.