---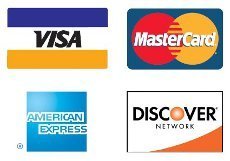 A seven-year dispute between retailers and credit card issuers over "swipe fees" has been settled. It will cost Visa and MasterCard $6 billion -- and may end up costing consumers a lot more than that.
Under the settlement, retailers, who will split the $6 billion, will be allowed to charge customers more for paying with credit cards -- something the card issuers have long prohibited.
The dispute between the retailers and the credit card and banking industries has been confusing to consumers, as both sides have put their spin on the issue.
Retailers have claimed the swipe fees of 2% or more charged by the card companies are a "hidden tax" on consumers and have long pressed for the ability to pass along the swipe fee to consumers who choose to pay with credit cards -- in effect giving a discount to customers who pay with cash.
The card companies have argued that consumers should have the choice of paying with cash or a credit or debit card and should not be penalized for choosing one method over another.
The legal arguments, however, had little to do with that and were built around antitrust and price-fixing allegations. There are, after all, only a handful of major national credit card brands and retailers said the card companies used their power to make merchants bow to their will.
Eye-popping
There are some eye-popping numbers in the settlement, thought to be the largest ever in a private antitrust case.
Lawyers in the case had amassed a client list of 7 million American merchants who sued the card companies in 2005. The total value of the agreement is $7.25 billion, including a temporary reduction in card fees.
In the end, both sides claimed to be happy with the deal. Executives of Visa and MasterCard said the settlement was in the best interests of both parties. The Electronic Payments Coalition, an industry group, said the settlement contains important regulations that will prevent retailers from gouging consumers.
"As part of the settlement, retailers negotiated the ability to charge their customers a checkout fee (merchant surcharge) at the register," said the coalition said in a prepared statement. "Historically, banning surcharging has been an important safeguard, and it remains illegal in ten states. To the extent that retailers do assess checkout fees, we are pleased that the settlement includes important safeguards that will help to curb any abusive or excess checkout fees at the register."
The National Retail Federation was not quite as sanguine.
"The money is significant but money is only temporary - it's here today and spent tomorrow. What we need are changes in the rules that bring about transparency and competition that would be here for years to come," said NRF Mallory Duncan. "The test will be whether the injunctive relief is meaningful. Unless it is, the card market will stay broken and neither merchants nor their customers will achieve a long-term benefit. In that case, it would be a missed opportunity."
Convenience factor
Ironically, while the case has been working its way through the courts, debit cards have largely displaced credit cards for many smaller purchases and many retailers have taken advantage of new technology that makes it faster and easier to process payments.
Retailers also pay swipe fees for debit card transactions and there has been an entirely different -- thousand somewhat similar -- controversy swirling around those fees.
It takes just a few minutes of hanging around a retail establishment to find that many consumers aren't sure whether the card they're using is a credit or a debit card, a situation that is not aided by the fact that many cards can be used as either.
In the end, consumers are not likely to put up with different prices based on how they choose to pay except in the rare instances when large purchases are being made with credit cards.
---