---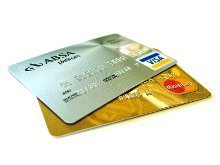 Unauthorized charges often show up on consumers' credit card bills when they accept a free or trial offer. Now it appears that unauthorized charges from Experian can also result from a job search or for no reason at all.
Julie, of Louisville, KY, says she is a recent college graduate who started her job search last March using job sites like Careerbuilder and Monster.com.
"After a lot of hiring agencies contacting me, I got a few legit-looking emails, one of which asked me to fill out a free credit report, because the job required my dealing with money," Julie wrote in a ConsumerAffairs post. "I naively did, making sure to not click on any button for 'memberships' or that involved any number higher than free. Found out today, though, that they'd been charging my debit card $19.95 for the past three months."
Red flag
Julie had to enter her debit card information in order to receive the credit report, which should have been her first tip-off that she was being signed up for something that would eventually cost her money. In this case it was a credit monitoring service offered by Experian.
"I called my bank (Chase), and they said all they could do was block future charges from Experian and gave me a number to contact that company," Julie wrote. "I did, and talked a very nice woman who said all she could do was cancel my membership and refund one month. I should be receiving a single amount of $19.95 in the next seven business days. Though my temper flared when she tried to coerce me into keeping the membership, she still maintained etiquette and even congratulated me on graduating. As nice as she was, I'm still out $40."
Ashley, of Chico, CA, says she found three months worth of charges from Experian Credit Scores on her bank statement.
"I have never signed up for any credit report Website," she wrote to ConsumerAffairs. "I called Experian, and the representative told me apparently a Natasha and an Amy were authorized to use my bank account to order credit score reports. I do not know anyone with those names, and even if I did, I would not be so stupid as to authorize anyone to use my bank card."
Odd purchase
Ashley isn't the only consumer to have this experience. During June several consumers have reported that Experian credit reports were ordered, using their cards, by people they had never heard of.
Gayle, of Wayne, PA, disputed a $19.95 charge for an Experian credit service that Experian said had been placed by another person using Gayle's card.
"They then offered to reimburse me the money without my giving them the expiration date on my credit card or the code on the back of it," Gayle wrote. "Why would they be so eager to reimburse me the money? It sounds so fishy. I have read that this has happened to other people and it follows the same pattern. They claim a second party uses your credit card to access a report. I don't believe that. I think if someone has your credit card number, they would go to Walmart and purchase stuff rather than a credit report. I suspect that Experian is the source of the fraud."
Whatever the source of the rash of unauthorized charges, it underscores the need for consumers to carefully review bank statements and credit card bills each month.
---