---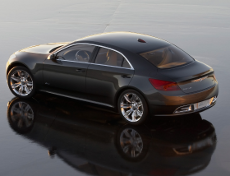 2012 Chrysler 200
It turns out a lot of consumers have a new car sitting in their driveway. Both domestic and foreign automakers report June was a near record month for sales.
Chrysler sales rose 20 percent, its best June since 2007. Ford's sales increase was a more modest seven percent, helped by the Escape's best sales month ever. Sales were up 16 percent at General Motors with across-the-board increases in all its brands.
"Despite the relative slowdown in the last two months, the auto industry continues to experience improved profitability with strong year-over-year sales, historically high transaction prices and precise incentives spending," said Jesse Toprak, Vice President of Market Intelligence for TrueCar.com.
Japanese automakers also had a good month. Sales of the Infiniti G Sedan for the month were up 48.5 percent to 3,923 units, which was the model's best June since 2007. Other models also recorded double digit increases.
"June was a great month for Infiniti, with increased sales of practically every one of our lines and the Infiniti JX 7-passenger luxury crossover adding incremental volume, said Ben Poore, vice president of Infiniti Americas.
Nissan sales were up 28 percent in June. Mazda sales gained five percent, Honda sales were up 48 percent and Toyota blew away forecasts with a 51 percent sales increase.
"June and first-half year sales were driven by consumer interest in our new models including the Prius c, the newest member of the Prius family, and the Camry, the best-selling car in America," said Bob Carter, Toyota Division group vice president and general manager, Toyota Motor Sales, U.S.A.
Benz' best ever
On the luxury end, Mercedes Benz sales recorded one of its "best ever' months for U.S. sales. The 12.5 percent increase for the month brings the year-to-date total to 142,619 units, up 20.8 percent and making this Mercedes Benz USA's highest first-half on record.
What's behind the surge in sales? It is a little puzzling, coming at a time when the economy is said to be sliding back toward recession. Automotive insiders point to low gasoline prices, pent-up demand, rock bottom interest rates and the continued influx of new models.
---