---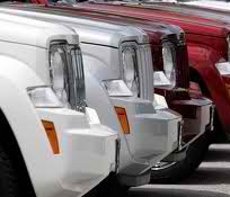 Watch a movie made as recently as the late 1980s and one is struck by how big the cars are. On today's streets, most vehicles fit what would have been considered the "economy car," subcompact category just a few years ago.
But few consumers, it seems, lament the passing of the gas-guzzling behemoth. A new study by J.D. Power and Associates finds that 27 percent of new-vehicle buyers who replaced a vehicle downsized, meaning they purchased a new vehicle in a smaller segment than the vehicle they replaced.
In contrast, only 13 percent of buyers "upsized," while 60 percent purchased a new vehicle in the same size segment as their previous vehicle. The move down in size appears to be a matter of choice, not necessity.
No sacrifice
"New-vehicle buyers who downsize are not making the sacrifice that they once were," said David Sargent, vice president of global automotive at J.D. Power and Associates. "Automakers are heavily focused on providing the U.S. market with appealing smaller models, and buyers may be surprised at just how good some of them are."
And how good are they? To find out they asked consumers. Chevrolet received the highest number of segment awards of all brands included in the study for the Avalanche, Sonic and Volt models.
Seven brands each received two model awards: Audi, for the A6 and A8; Dodge, for the Challenger and Charger; Ford, for the Expedition and Flex; Kia, for the Optima in a tie and Soul; MINI, for the Countryman and Coupe/Roadster; Nissan, for the Frontier and Quest; and Porsche, for the Cayenne and 911).
High marks for Audi and Porsche
The Audi A8 also recorded the highest APEAL Study score of any model in the industry in 2012.
Porsche is the highest-ranking nameplate for an eighth consecutive year. Dodge, Jaguar and Ram achieve the greatest year-over-year improvements, increasing scores by 21, 20 and 19 points, respectively.
Owners questioned in the study said their smaller models typically provide higher performance, have more pleasing styling, are more comfortable and include more features. They are not, they insist, the "econoboxes" that they may have once feared.
More umph
For example, most compact vehicles are more substantial than in the past and perform much better on the road. They also have many of the features and appointments that were previously found only on larger models. Vehicle owners who downsize are often finding that they are actually upgrading when they buy a new vehicle.
While many consumers turn to smaller cars in hopes of better fuel economy, the editors at J.D. Power say consumers should have realistic expectations in that regard. Remember that the city/highway/combined mileage ranges listed on the window sticker are merely estimates provided by the EPA. Your actual miles per gallon will vary due to many factors, including driving and weather conditions, driving style, tire inflation and the overall condition of your vehicle.
Before you buy, ask your salesperson to demonstrate all of the audio/entertainment/navigation features on the vehicle. Also, have them assist you in connecting your mobile device or portable audio player to the vehicle's communication system or audio interface in order to test for a good hands-free connection and to make sure the system recognizes your commands.
---