---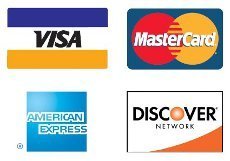 Consumers tapped into credit in a big way during May, according to the latest report by the U.S. Federal Reserve. Credit use rose by $17.12 billion, the most in five months.
Is this good news or bad? Economists might say it is good since more consumer spending is always considered a tonic for a lagging economy. But if consumers tapped into credit just to pay their bills that month, that's not so good.
Consumer confidence?
An initial review of the data suggests the big increase in credit spending may have been a sign of growing consumer confidence. Revolving credit, a segment that includes credit cards, rose by $8.01 billion.
That increase in credit card use was the largest since November 2007, the month before the economy slipped into a recession. A year later, when the U.S. economy seized up in the credit crisis of 2008, credit began to dry up and consumers began paying down their credit card balances.
Gradually consumers have begun using their plastic again with credit card spending rising since mid 2011. May's surge in the use of plastic may indeed be a healthy sign if consumers used their cards for non-necessities like restaurant meals and vacations. If they used their cards more for groceries and gasoline, it might not be such a good sign.
While credit card usage scored a healthy gain, so did non-revolving credit, which includes things like car and education loans. That sector was up $9.1 billion.
Economists generally greeted the report with optimism, suggesting it is a sign that credit channels, which narrowed significantly after 2008, are widening once again. Though the data do not include mortgage debt, a few economists expressed the hope that general increases in credit flows would eventually make their way to the mortgage market, helping the housing market recover.
---