---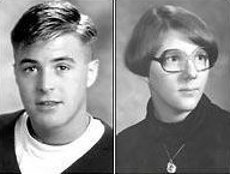 Remember these two? Where are they now?
It can be nice to connect with old classmates. Before social sites like MySpace, and Facebook existed, people had to wait until their 10- or 20-year reunion to connect with old school chums.
Created in 1995, Classmates.com, now called Memory Lane, leapt at the chance to be industry leaders in connecting people to their past. Once the Internet became a household norm by the late 90s the company was already in the perfect place to match technology with the selling of nostalgia.
As widely reported, things did not go well for the social networking site, as it has been inundated with lawsuits, customer complaints and bad press.
In our ConsumersAffairs Reviews section, bad experiences with Classmates.com are in the thousands, and finding it difficult to cancel membership is among some of the most popular complaints from our readers.
"They make it difficult and impossible to cancel membership online," said one reader. "When I clicked on multiple links they provided, I was never taken to where I could cancel. They do not list a phone number or email to do this."
In addition, "I found a phone number online but of course they are only open during business hours. I will never, ever become a member again unless they become more transparent in their business practices. I wish I had investigated the complaints online before judging."
And many people wish they did too, as the concept of strolling down the avenue of yesteryear seemed like a great idea, especially for older consumers who never cared for Facebook, and never created a network of friends through the Mark Zuckerberg created website.
Legal troubles
But legal troubles persisted for Classmates.com beginning in 2010, as the site agreed to pay a $9.5 million settlement for providing false advertising to its users, and using deceptive emails to lure in more consumer interest.
Here's how they did it: Classmates sent emails to users indicating old schoolmates were trying to contact them, and a payment would have to be made to see exactly who it was. Once payments were made, users learned that nobody was actually trying to contact them, and it was all just a big sales ploy, the suits alleged.
Classmates.com has also been at the forefront of the automatic renewal schemes that many online companies have adopted in an effort to keep customers around longer.
Once the novelty of using Classmates wore off, and people let their memberships expire, consumers were continually charged on a monthly basis, even years after not using the site. In a consumer test conducted by PCWorld, Classmates.com received the worst scores for automatically renewing memberships out of the many companies tested.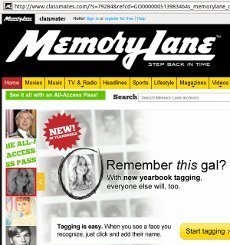 The site, now known as Memory Lane, has said it will no longer do automatic renewals, and said this in a statement:
"Please be assured that your membership is no longer enrolled in the automatic renewal program, and you will not be charged again. Your Gold membership will expire and revert to free status on March 20, 2011."
But has that been the case? Has Memory Lane improved the ways of its old classmate, Classmates.com?
Merely a few days ago, Jane of Woodstock, Ga. wrote to ConsumerAffairs that she was still being automatically billed. Mind you, this is one year after Classmates said it would no longer use these kinds of tactics, as it promised to keep members better updated about their accounts.
In June of 2012, Jane checked her bank account and saw a random charge of $39 that forced her checking account to be overdrawn. Since she didn't renew and hasn't used the site in quite some time, Jane decided to take action against the nostalgia site by filing a fraud claim through her bank.
When the bank employee attempted to contact Classmates for some answers, the customer service number provided seemed to be the wrong contact info.
All of this simply because Jane decided to sign up for free, which is a common baiting tactic to hook members. The word "free" in any business transaction should automatically raise your suspicions.
And the others?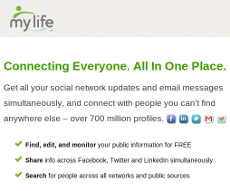 What about other social sites that allow people to revisit their past days of adolescence? Are they any better?
Reunion.com, now called MyLife, also gives consumers the chance to reach out to former school buddies. But users have found the site to be just as bad as Classmates.
"I'm not on the site; they have created relatives for me!" said Whitney of Nashville, in a posting to ConsumerAffairs. "I Googled myself and saw that these criminals have me listed on Reunion.com, and stated that I am related to people with whom I am not related. Now, I am getting collection calls from people in Ohio."
Peggy of California has also been trying to get her personal information pulled off the site with no luck. After sending letter upon letter to the company, Peggy hasn't received any correspondence or help with getting her information removed from the site.
Experts say before signing up for any so-called free site, consumers should get a firm understanding of the company's renewal policy. Many sites allow you to disable the renewal feature, but often hide the button or link deep within its website pages to throw you off.
Consumers should take the time to learn exactly where these disabling functions are and make note of them. It's a good idea to print out the page and save it.
Also, consumers should try their hardest not to be tempted by free deals, especially from startup companies that are desperate to build their customer base.
Before dealing with any company, it's smart to do a bit of research to see if its owners were ever brought up on any lawsuits. It's also good to know if the company has been accused of committing unfair business practices in the past. Luckily for the consumer, few can hide from the all seeing eye of the Internet.
ConsumerAffairs attempted to contact the corporate office of United Online, the company that owns Classmates, but calls were not returned.
---