---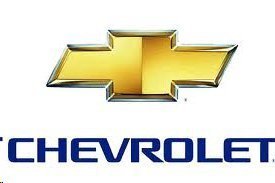 While the latest surveys show consumer confidence may be lagging into the summer months, General Motors says its Chevrolet division has plenty of confidence and is willing to put it on display in the showroom.
The automaker is introducing what it calls its "Chevy Confidence" program, which appears to be changing the rules, going where few caremakers have gone before.
Under the program, buyers will be able to return their Chevrolet within 30 to 60 days if they drive fewer than 4,000 miles and have no damage. "Love it or return it," GM declared in a press release.
The return policy applies on both 2012 and 2013 models.
Negotiating the purchase of a new Chevrolet under the plan might also be a different experience. GM says it has applied special "no haggle" pricing on new 2012 models.
Carmax pioneered the "no haggle" price approach and some consumers prefer it. Others, however, would rather try to drive the best bargain possible with the sales person.
The Chevy Confidence program began this week and will run through September 4, GM said.
Defensive move?
The promotion applies to new 2012 models as dealers prepare to make way for the 2013 models. Business Week points out the promotion has popped up precisely at the time Chevy has lost ground to Toyota, which seems to have regained its mojo in the wake of 2010's safety recalls and 2011's earthquake and tsunami.
Sales of the Chevy Cruze compact, the brand's popular small car, fell 7.4 percent in the first half of 2012, perhaps because of falling gasoline prices. For 2012 Chevy is introducing a new subcompact, the Spark, while redesigning the Malibu.
TheWall Street Journal reports Chevrolet's new program is a stark departure from years past, when carmakers slashed prices and added other incentives in an effort to clear the showroom for the new model year. These promotions usually afforded value-conscious consumers the biggest savings.
But those big savings for consumers tended to cut into automakers' profits. The Journal says Chevy's promotion is designed to entice consumers while still protecting the bottom line.
---