---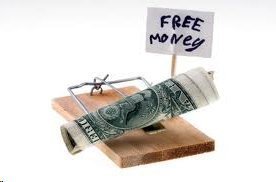 The investment plan sounded very good. A New Jersey marketing company said it was preparing to launch a pre-paid debit card with international calling features which would be marketed to Hispanic consumers who were unable to procure a traditional credit card.
The pitch found a number of willing investors. New Jersey Attorney General Jeffrey S. Chiesa says more than 50 investors pledged $1.4 million to the venture. But Chiesa says there was a problem. Earlier this month he and the New Jersey Bureau of Securities sued Branded Marketing and three top executives, claiming multiple violations of securities laws.
The complaint alleges that, among other violations, instead of using the money for legitimate business purposes as they had represented to investors, the defendants misused hundreds of thousands of dollars of Branded Marketing and investor funds for personal use, including the purchase of a 28-foot boat, installation of a home theater, meals and gifts, among other items.
Song and dance routine
"These defendants pitched what appeared to be a legitimate investment opportunity but was actually just a song-and-dance routine to get investors to part with their money," said Eric T. Kanefsky, Acting Director of the New Jersey Division of Consumer Affairs. "They used deceit and lies to line their pockets with investors' money."
Investment fraud is becoming more common as Baby Boomers age. Boomers are becoming the new seniors -- the longtime favorite target for scammers. Boomers are even more attractive since many have accumulated large nest eggs for retirement.
Watch out!
AARP has begun advising its members to be extra cautious when making financial decisions. It says you should run if you hear phrases like "your profit is guaranteed," "there's no risk," "you can get in on the ground floor," "or this offer is only available today."
Most investments are some form of security that must be registered with your state securities regulator or with the Securities and Exchange Commission (SEC). Find out how to contact your regulator on the North American Securities Administrators Association (NASAA). A simple rule is, if it's not registered, don't invest.
Boomers, especially those who have done well in life, can expect even more attention from scammers as they age, as the statistics appear to indicate. In 2010, NASAA says state securities regulators opened 1,241 enforcement actions, including criminal complaints and cease-and-desist orders, involving investors ages 50 or older. The previous year, the number was only 506.
---