---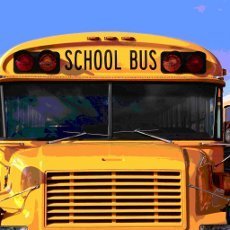 Summer is moving fast and while there's still a good amount of sun, beaches and barbecues left, autumn lingers just over the horizon and is almost ready to make its appearance.
And that means a new school year for kids, and back-to-school shopping for parents.
In a recent report conducted by the cost comparison site PriceGrabber, it was found that 63 percent of consumers plan on spending up to $500 on back-to-school items, which is up from 48 percent in 2011.
ConsumerAffairs spoke with PriceGrabber to get a sense of why back-to-school spending is up, even though many Americans are still digging themselves out of a financial hole.
"We noticed a dramatic increase in our survey respondents that said they planned to spend more money on back-to-school shopping this year compared to 2011," said PriceGrabber's General Manager Graham Jones. "Forty-six percent indicated that they plan to spend more in 2012 compared to 12 percent that said they would purchase more in 2011 versus the previous year."
"Although this number is only an indication of anticipated spending, it does offer some insight into the high levels of consumer confidence present in current back-to-school shoppers. This data is a hopeful sign that the economic recovery is gaining some traction and this year's back-to-school season will be more positive for retailers," he said.
Do they need it?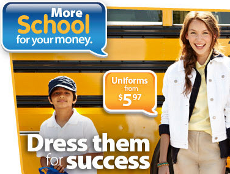 But do returning students always need brand-new back-to-school items, especially when it comes to clothes? Assuming kids haven't outgrown some of last year's apparel, couldn't they wear some of those same duds again?
We asked PriceGrabber if new clothes each school year was just a tradition, or if there is some sort of academic or social benefit to having new attire from head to toe on the first school day.
"Purchasing new back-to-school clothes has been a popular tradition for the last several years," said Jones. "In both 2010 and 2011, we saw a similar number of survey respondents that cited clothing as a top item on their back-to-school shopping lists."
And, "We suspect that if shoppers are going to spring for one splurge this season, it may very be a nice piece of clothing. While general school supplies rank at the top of consumers back-to-school shopping lists, according to our survey data, new clothing purchases came in a close second with 79 percent of parents planning to send their kids to school in the latest fashions, he stated."
Confidence down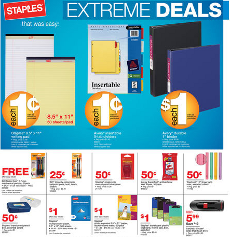 What may be surprising is that many previously released reports suggest that consumer confidence has been on the steady decline since the start of 2012.
According to a seperate survey conducted by Thomson Reuters and the University of Michigan, consumer confidence dropped to 72 in the month of July, down from 73.2 in June of this year. The survey indicates that confidence numbers continue to be on a consistent downward slope.
So if 63 of respondents say they're just fine with spending at least $500 before the first day of school, are consumers overspending?
"It is hard to say whether or not parents are overspending on back-to-school items," explained Jones. "Our survey data certainly supports the idea that parents are willing to spend money to prepare their kids for the new school season, but the numbers for this year do not indicate a dramatic difference compared to 2011 or 2010."
The PriceGrabber report also shows that 40 percent of consumers will buy electronics for their children, 50 percent said they will purchase new laptops, 49 percent will plunk down funds for a tablet computer, 28 percent said they'll be buying new smartphones, and 10 percent will bring a new desktop computer home for their child student.
But that doesn't mean electronic gadgetry has replaced the need to buy traditional school staples, as 83 percent of respondents said they will purchase general school supplies like rulers and binders, and 51 percent of consumers said they'll spend their back-to-school dollars on books over other items.
Where to go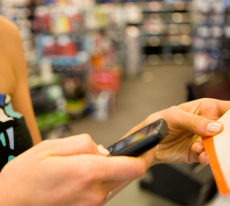 And where are the best places for parents to save money this school year?
"Many savvy consumers are utilizing the Internet to take advantage of the latest and greatest back-to-school shopping deals coupled with in-store purchases," said Jones.
"We suspect that given the large amount of back-to-school shoppers who said they will shop online (79 percent), many are planning to do so in order to comparison shop, set price alerts, find coupons, and take advantage of last-minute discounts, free shipping and price drops."
With the buying public using their tablets and smartphones for just about every facet of their purchasing decisions, back-to-school shopping has also gone electronic, as parents will use both physical and digital stores to find the best deals.
According to Jones, the majority of back-to-school shopping will be conducted online, as people are eager to avoid crowded stores and heavily picked-over school supplies.
"Seventy-nine percent of PriceGrabber survey respondents indicated they will be doing their back-to-school shopping online," Jones said. "The rise in frequency and popularity with online shopping is proving to have a significant impact in bottom line revenue for brick and mortar retailers."
"These retailers are going to have to adjust to this evolving pattern of purchasing or lose the battle to obtain the consumer's dollar. Mobile shopping has also proven to be an increasingly strong method of shopping."
And of course parents will be using their smartphones and tablets to price compare among the various locations, instead of doing the traditional summer's end store-hopping from location to location.
"Thirty seven percent of shoppers indicated that they will compare back-to-school prices via their mobile device while shopping in brick and mortar stores this year," detailed Jones.
Smart smartphone shopping
"Consumer's use of smartphones to find the best deals while shopping continues to grow in popularity. Consumers are utilizing their smartphones to: 1) access coupons; 2) read customer reviews; 3) check price comparison sites online to see the best deals; and 4) scan the barcode of a specific product to find the best price on a shopping comparison website."
So although parents are doing their best to seek out sales and discounts for their children's school supplies, the current state of the economy doesn't seem to be scaring them away from spending hundreds of dollars on each child going back to school, despite reports of low consumer confidence.
But as plenty of consumers already know, when it comes to cutting back on spending for new items, many parents choose to cut back on themselves and not on their children, which may give a slight indication as to the high percentages of parents spending at least $500 this back-to-school year.
However parents should still keep in mind that it isn't truly necessary to buy everything at once and spending hundreds of dollars per child before the first day of school isn't a requirement.
Items like new school clothes and electronics can be bought gradually throughout the year.
Later in the fall months, parents are likely to see reduced prices, as back-to-school items will be marked up at the start of the school year, only to drop in the following months.
---