---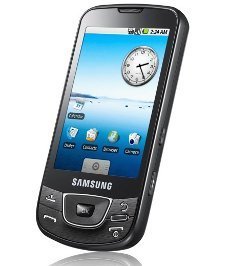 The tried and true system of paying for mobile services by voice minutes appears to be going by the wayside. AT&T Wireless says it will discontinue voice minute plans and instead move to a "shared data" system, much like the one Verizon Wireless announced last month.
Starting in late August, new customers will get unlimited voice and texting. Right now there are caps on those services, with charges incurred if you go over your limit. Some consumers may consider that a plus.
Balancing that out, however, will be a limited data plan. Not only will the amount of data be limited per billing cycle, all the devices on the account -- smartphones and tablets -- will share the data, even if there are multiple users on the account. If you exceed the allotted data, where will be an overage charge.
With AT&T joining Verizon in this move, it appears this is where the industry is going. Carriers are finding the promise of unlimited data is a hard one to keep.
Data at a premium
Smartphones gobble up bandwidth at unforeseen rates. Now that tablets have been added to the mix, the pressure is mounting on providers to force consumers to keep track of their data usage. Industry executives say each year will likely bring more types of connected devices.
"Today we think of people's smartphones and tablets sharing a bucket of data," said David Christopher, chief marketing officer, AT&T Mobility. "But in the future we'll see health care monitors, connected cars, security systems and other devices in the home all connected to the mobile Internet," said Christopher. "Our Mobile Share plans are simple, easy and a great value for individuals or families with multiple mobile Internet devices."
Customers can select one of the new shared data plans or choose one of AT&T's existing individual or family plans. Current customers are not required to switch to the new plans, but can choose to do so without a contract extension. There are no changes to AT&T's device upgrade policy, which means customers eligible to upgrade to AT&T's best device price are not required to switch plans. The new plans will also be available for business customers.
New price structure
Under the new data sharing system, customers choose the amount of data they want each month; one gigabyte for $40 -- plus $45 for each smartphone -- all the way up to 20 gigabytes for $200 -- plus $30 for each smartphone. Going over the allotment will cost $15 per extra gigabyte.
You can add basic and messaging phones to your account for $30 per device. Connect laptops to your data plan for an extra $20 per month. Add a tablet or gaming device for $10 per month.
A family of four with four smartphones, two tablets and a laptop -- using 15 gigabytes per month of data -- would cost $320 per month.
While both AT&T and Verizon have cast the change as a benefit for consumers, many don't see it that way. After Verizon announced its change last month, current customers lit up message boards, unaware that they could keep their present unlimited data plans for the time being. Verizon responded with a press release telling customers not to "freak out."
While existing customers at Verizon and AT&T may keep their current arrangements, both carriers eventually expert to have everyone on a measured data plan. Verizon customers currently receiving unlimited data will be pushed to a shared data plan when they purchase a new, subsidized smartphone. The only way to avoid losing unlimited data is to keep your old phone or pay the full retail price of the phone when you finally upgrade.
---