---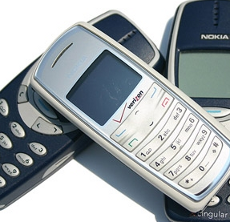 Prices of gold and silver have skyrocketed over the last decade, making mining operations more profitable. Yet one source of these precious metals is being virtually ignored, experts say.
Each year consumers discard millions of old, outdated computers, cell phones and other electronic devices. They are also discarding the gold and silver used in these devices, and it turns out there's more there than you might think.
A staggering 320 tons of gold and more than 7,500 tons of silver are now used each year to make PCs, cell phones, tablet computers and other new electronic and electrical products worldwide.
Don't throw them away
When those devices become obsolete and no longer used, savvy consumers shouldn't just discard them. Increasingly, businesses are willing to buy your old devices for the mineral deposits they contain - what industry experts attending a conference last week in Ghana call "urban mining."
Make no mistake, you won't strike it rich by rounding up old discarded computers and cell phones in your neighborhood. Each device uses only a small amount of the precious metal. But policy-makers say it's just another incentive to recycle what they call "e-waste."
"More sustainable consumption patterns and material recycling are essential if consumers continue to enjoy high-tech devices that support everything from modern communications to smart transport, intelligent buildings and more."said Luis Neves, Chairman of GeSI, an e-Waste Academy for policymakers and recycling businesses.
$21 billion a year in precious metals
According to GeSI, electronic waste now contains precious metal "deposits" 40 to 50 times richer than ores mined from the ground. They say recycling efforts could add more than $21 billion in value each year to the rich fortunes in metals eventually available through "urban mining" of e-waste.
While there are a growing number of "backyard" recyclers, their efforts usually aren't as efficient as professional "urban mining" operations.
Consumers will increasingly find a market for their old electronic devices. While a number of charitable groups have always collected old cell phones and computers, the new trend is for companies to actually pay for them. It's not unusual to receive $20 for an old cell phone.
Throwing these devices in the trash has always been frowned upon. A number of studies suggest cell phones are potentially hazardous waste because they contain lead, mercury, cadmium and arsenic. If thrown in the trash and sent to incinerators or landfills, environmental contamination can occur from combustion and leaching into soil and groundwater.
---