---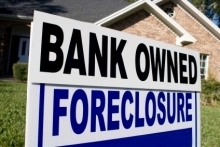 Between 2007 and 2011 the number of foreclosures in the U.S. skyrocketed as the air escaped from the housing bubble. Older homeowners were disproportionally represented among those foreclosures, according to a study by AARP.
The study found that more than 1.7 million seniors lost their homes during that four-year period. Seriously delinquent loans -- those in foreclosure and loans 90 or more days delinquent -- increased from 1.1 percent in 2007 to 6.0 percent as of December 2011 for people age 50 and older, a more than fivefold increase.
"The collapse of the housing market has been especially painful for older homeowners," said Debra Whitman, AARP Executive Vice President for Policy.
Crisis not over
And for older Americans, AARP says, the housing calamity isn't over. As of December 2011 some 600,000 loans held by consumers aged 50 or above were in foreclosure. The same number were behind in their payments by 90 days or more.
Making matters worse, 16 percent of mortgages held by 50-plus consumers -- a total of 3.5 million loans -- were underwater, meaning the homeowner owed more than the property is worth. Extending beyond the housing market, AARP says this reality will have widely felt ramifications.
"Older homeowners often rely on their home equity to finance their needs in retirement -- things like health care, home maintenance and other unexpected needs. The fact that so many older Americans have no equity at all is troubling," Whitman said.
Why seniors?
It's not clear why the housing downturn has hit older consumers especially hard. It may be that many older workers were among the first to lose their jobs in the Great Recession and have had great difficulty in finding new employment.
The good news for older homeowners is their serious delinquency rate is lower than for their younger counterparts. However, serious delinquencies went up faster for the older population over the past five years.
The news is worse for homeowners well into their retirement years. The study found that people age 75 and older have a higher foreclosure rate than those age 50 to 64 or age 65 to 74.
It seems reasonable that many older homeowners are still living in homes they purchased 10, 20 or even 30 years earlier, when prices were lower. Years of mortgage payments should have given them sizable equity. So why are they in foreclosure or underwater?
Possible answer
A likely explanation is the serial refinancing that went on during the housing boom, when homeowners took equity out because the value of their homes had risen. The homes are no longer worth what they once were, but the owners have saddled themselves with debt.
"More older Americans are carrying mortgage debt than in the past, and the amount of that debt is also increasing," Whitman said. "Because before-tax income has decreased on average for people age 75 plus, while spending for mortgage interest, property taxes, utilities, and health care have increased, their economic situation is worsening."
The bottom line, says AARP, is the foreclosure crisis is far from over. The housing market may be showing signs of improving, loans held by many consumers over age 50 are still in danger of falling into foreclosure.
---