---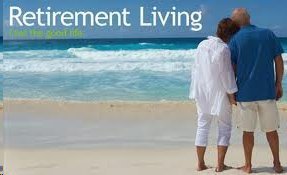 Most retirement planners place stong emphasis on the income you will receive in retirement. It's in their interest, after all, for you to save and invest a large amount of money.
While there is no question that having a sizable nest egg will make retirement more pleasant, the expense side plays an important role as well. The less money you have to spend each month, the less money you need to retire.
Retirees willing to relocate during their golden years can find many great places to live that probably cost a lot less than their current locations, especially if they live in northeastern metros. AARPrecently surveyed the most inexpensive, yet desirable cities and came up with ten where you can live for $100 a day or less:
Eau Claire, Wisc.: The upper Midwest might not seem like retirement country but AARP notes Eau Claire is a city of "family-friendly values with a progressive twist."

Median home price: $121,100
Sunny days per year: 200

Gainesville, Florida: The country's sixth largest college — The University of Florida — fuels an economy more durable than most Southern cities.

Median home price: $125,500
Sunny days per year: 205

Grand Junction, Colorado: Grand Junction has plenty of Western charm but is also home for a strong arts community. And the view's pretty nice too.

Median home price: $159,800
Sunny days per year: 214

Las Cruces, New Mexico: Las Cruces is a favorite destination for people who love casual living.

Median home price: $148,000
Sunny days per year: 287

Morgantown, West Virginia: Morgantown is a small college city, giving it a sophisticated flavor in the heart of the Appalachians.

Median home price: $168,900
Sunny days per year: 185

Omaha, Nebraska: Omaha is not just farm country. In recent years it's earned the nickname "Silicon Prairie," for its large number of start-up companies.

Median home price: $123,500
Sunny days per year: 193

Pittsburgh, Pennsylvania: This industrial city is a lot "greener" than in the past and it's 88 distinct neighborhoods create a European atmosphere.

Median home price: $106,500
Sunny days per year: 194

Roanoke, Virginia: A bustling small city, amid the magic of the Blue Ridge Mountains.

Median home price: $151,500
Sunny days per year: 217

San Antonio, Texas: San Antonio offers an Old West urban flair

Median home price: $135,000
Sunny days per year: 263

Spokane, Washington: Lush green beauty meets smart urban planning. Impress friends and family with the city's stunning Riverfront Park and its historic downtown.

Median home price: $145,000
Sunny days per year: 176
"Each year we strive to highlight lively, low-cost cities that offer rewarding environments, and that specifically appeal to the 50+ audience," said Nancy Perry Graham, Editor-in-Chief of AARP The Magazine. "There are quite a few really wonderful cities where $100 a day goes a long way and buys not just a spacious home in a thriving neighborhood, but loads of culture, lively entertainment, and recreational opportunities."
In compiling its list AARP said it looked first at at affordability, in particular housing, cost of living, taxes, and economic stability. Other criteria include access to parks and recreation, arts and culture, health care, and local flavor.
---