---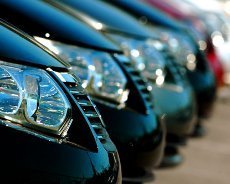 If you happen to be in the market for a new vehicle this summer, chances are good car companies will try to entice you with additional incentives.
After incentives, like cash rebates and cut-rate financing, almost dried up in April, they appear to be ratcheting up as all signs point to an economic slowdown.
According to Edmunds.com's True Cost of Incentive (TCISM), the auto industry spent $2,135 per vehicle in May, up 3.9 percent from April, and up 0.6 percent from May 2011.
"It's likely that incentives will continue a slow but steady rise in the coming months," said Edmunds.com Senior Analyst Jessica Caldwell. "There will be bigger discounts available on 2012 models through the summer to help dealers clear the way for incoming 2013 models. In fact, 2013 models already account for about 6.5 percent of new car sales."
Biggest discounts
In May, Ford was particularly active on the incentive front. It increased incentive spending 9.3 percent over April. Nissan followed behind with a month-over-month incentives increase of 9.0 percent. Automotive analysts say that both increases are corrective measures after both automakers slashed incentive spending in April and suffered hits to their market shares seemingly as a result.
Among brands, Chevrolet had the biggest discounts in May, offering an average of 10.7 percent off MSRP compared to 11.0 percent in April. One brand that stood out in May for stepping back its discounts was Mazda. In April, the Japanese automaker offered the fourth highest discount of any automotive brand. But in May, Mazda fell to the 12th spot with average discounts at just 7.2 percent off MSRP.
Automotive incentives programs include promotional interest rates and lease programs, as well as cash rebates to consumers and dealers.
---