---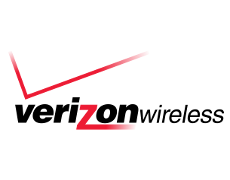 Verizon Wireless has made it official, rolling out its new "Share Everything" pricing plan that will replace its current plan structure for new customers, beginning June 28.
The carrier is, in effect, providing breaks on lower-demand services while exacting a premium for the one service all users seem to crave – data. Under the plan consumers will pay a monthly access fee for all smartphones, basic phones, jetpacks/usbs, notebooks and tablets. For that monthly access fee, the consumer will gets unlimited voice and texting.
Paying for data
However, all data usage will be measured and shared by all the devices on the account. One gigabyte of data per month will cost $50, with allotments up to 10 GB for $100 per month.
All device users on the account would have to stay cumulatively within their monthly allotment or the account would be billed for overage charges.
Verizon Wireless points out that tablet users stand to benefit under the change. Currently if a subscriber wants to add 3G or 4G access for a tablet, they must pay $30 a month for a data plan. That has resulted in some consumers putting off a tablet purchase, or has sent them to another electronics retailer where they purchased, at a lower price, a Wi-Fi only tablet.
Under the new plan subscribers would pay an additional $10 a month for adding a tablet. The tablet's data usage would then come out of the plan's monthly allotment. To Verizon Wireless, it's the wave of the future.
New standard
"Share Everything Plans are the new standard for wireless service," said Tami Erwin, vice president and chief marketing officer for Verizon Wireless. "They are simple; customers no longer have to think about their voice and message plans, because both are unlimited."
True, but they will have to think long and hard about data usage. 10 GB sounds like a lot of data, but it might not be in a family of four with two teens who, between smart phones and tablets, watch a lot of video, listen to streaming music and surf the web.
The costs under the new Share Everything plans are as follows:
Smartphones - $40 a month
Basic phones - $30 a month
Jetpacks/USBs/Notebooks/Netbooks - $20 a month
Tablets - $10 a month
Data charges
1 GB of data - $50 a month
2 GB of data - $60 a month
4 GB of data - $70
6 GB of data - $80
8 GB of data -$90
10 GB of data - $100
---