---
With the rising cost of new cars, used cars are in demand - especially those that are of recent vintage and have a reputation for being reliable.
But choosing a used car can be more difficult than selecting a new vehicle since some models tend to hold up better than others. Also, the way a car has been driven can affect how many more reliable miles it has in it.
In analyzing the thousands of car complaints ConsumerAffairs receives, we can make some suggestions. Our survey isn't scientific - it's based on the number of complaints we receive about a particular brand or model.
To make the rankings a little more accurate, we have weighted the results, considering the number of cars a particular manufacturer sells. While Honda draws more complaints than Audi, for example, Honda sells a lot more vehicles than Audi. That has to be taken into consideration.
So here are our top five used car choices of 2012:
1. Toyota Camry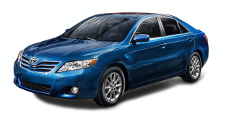 The Toyota Camry, one of Toyota's top-selling models, has drawn only 93 complaints at ConsumerAffairs. Odell, of Biltmore Lake, N.C., has both good and bad things to say about the Camry.
"I purchased a new 2012 Camry Hybrid after owning the 2007 model for 5 years," Odell writes. "My experience with the navigation, audio, and phone systems was excellent. Easy to use and understand. However, these systems on the 2012 are a "nightmare" to program and operate, and the information on the navigation system is very poor in comparison. The owner manuals are a joke. I am really frustrated with the new systems and manuals."
2. Chevy Cruze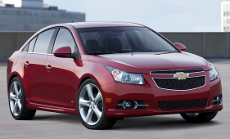 The Chevy Cruze is Cherolet's popular economy car. While it has been a best seller, it caught our attention because it has only generated five complaints in our database. However, Anthony, of Coram, N.Y., had a significant issue with his Cruze.
"On Feb. 4, 2012, at 5 pm, my Chevy Cruze caught fire at the engine compartment causing a total loss of the car," Odell wrote. "One week prior, we just had an oil change. After the incident, I did some quick research and I'm not the only one this problem has happened to. GM needs to look into and address this problem before someone gets seriously injured."
Despite Odell's problem, Edmunds.com also gives the Cruze a favorable review, citing its "upscale interior design, peppy yet efficient turbocharged engine, Eco model's top fuel econom, secure handling, top safety scores and a big trunk."
3. Audi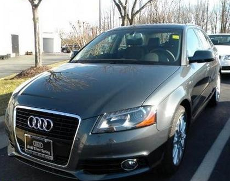 All models of Audi have generated only 164 ConsumerAffairs complaints. But some of those reviewing the car cite problems with reliability.
"I finally purchased a brand new 2008 Audi RS4 and have had a problem with my starter," Jason, of LaSalle, Ill., wrote in a ConsumerAffairs post. "It sometimes just doesn't start, no rhyme or reason. After about 15 minutes, it will start. I have had the car serviced. In fact, it was at the Audi garage for six months."
In reviewing the 2010 Audi A3, Edmunds said it makes for a good entry-level luxury car with plenty of utility, but the higher sticker price and expensive options may scare off some buyers.
4. Mazda
Mazda is an often overlooked nameplate, with all models generating just 202 ConsumerAffairs complaints. But some of the complaints have been significant. Kay, of Cabot, Ark., has experienced transmission problems.
"I have a Mazda 6 year model 2007.," Kay wrote. "The car has 101,000 miles. This is the second time to replace transmission. I would not purchase any Mazda vehicles!"
Other consumers have reported clutch issues with their Mazda.
5. Honda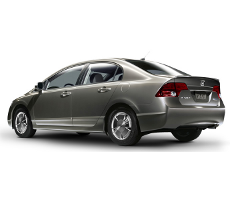 Honda has a great reputation but only makes the number five spot on our list because of its 689 complaints. However, that number must be balanced against the huge number of Hondas sold in the U.S. Also, many of the complaints are from consumers in other countries, who are not driving the same models sold in the U.S.
While the cars have a reputation for reliability, there are complaints about individual models.
"Before 60,000 miles they have already replaced the motor brackets, the battery, and the TPMS sensors four times on my 2009 Honda Civic," Adrianne, of Manassas, Va., writes.
Keep in mind that when selecting a used car, how the previous owner has cared for it will have a lot to do with how it performs for you. Problems consumers describe in complaints are not necessarily problems you'll have. But some brands and models do seem to hold up better than others.
Before heading for the car lot, researching issues others have had with a brand and model can alert you to questions to ask and problems to look for.
---