---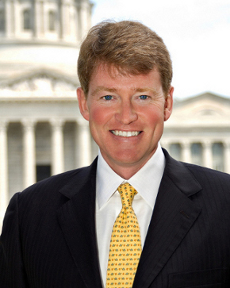 Chris Koster
Unsolicited texts are annoying enough. Those that say you're won a gift card from Walmart or Costco are even worse – they're scams.
Thousands of people around the country have reported receiving the texts on their cell phones, urging them to click on a link to claim their prize. Missouri Attorney General Chris Koster has looked into the complaints and warns consumers that clicking on these links downloads malware that can lead to identity theft.
"My office is seeing a lot of illegitimate text messages promising free gift cards," Koster said. "You should never open a link in a text or email unless you know the sender very well and trust that he or she would only send you safe links."
Koster said if consumers are ever in doubt as to whether to open a link, they should just delete it.
Growing trend
The scam is part of a growing trend of schemes targeting mobile devices instead of PCs. The malware associated with the texts allows identity thieves access to personal information stored on the device, such as social security numbers and bank information.
One way to protect yourself against identity theft is by placing "security freezes" on their credit reports. Most states allow consumers to notify credit reporting agencies not to give any business or person your credit information unless you authorize it.
If you have a freeze on your account, thieves who steal your information will not be able to open credit accounts in your name. There is a small fee to set up the security freeze, limited by law to $5. If you have already been a victim of identity theft, however, there is no fee.
You can place a freeze on your account by contacting each of the three credit reporting agencies, Equifax, Trans Union and Experian.
---