---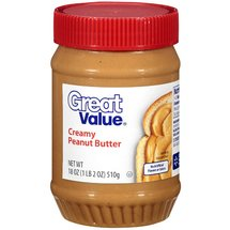 What's the difference between an advertised brand and a store brand? Sometimes it's just the label.
Sometimes, major food manufacturers also produce the same products that are sold under a store label. For example, ConAgra, which makes Peter Pan peanut butter, also produces Great Value peanut better for Walmart.
It's generally accepted that store brands cost less than national brands, but how much less? A survey conducted for an association of store brand labels says switching to store brands could save the average consumer as much as 36 percent off their grocery bill.
The survey looked at a range of basic food and non-food items that an average family might put on the shopping list for the summer outdoor season. It tracked pricing for 30 grocery items over a four-week period at a conventional supermarket.
Hot dogs
The survey compared prices for summertime staples like hot dogs, American cheese, BBQ sauce and freezer pops, as well as non-food items like sunscreen, charcoal, aluminum foil and paper plates.
When buying national brands, the total bill came to $109.70 on average over four separate trips, while the same purchases for the retailer's brands cost $69.89. For every category, a leading national brand was compared to a similar store brand product and prices were adjusted to account for all known discounts, coupons and promotions available. The survey took place over a four week period in a typical suburban supermarket located in the northeast.
Where can you save the most? Hot dog and hamburger buns were the cheapest when you opt for a store brand. In the survey the price was 62 percent lower than the price of name brand buns. Store brand soft drinks were 52 percent cheaper and ice cream yielded a 42 percent savings.
Is there any material difference between national and store brands? The national brands will argue there is. In fact, in some cases there may be differences in quality but in many cases, there simply isn't.
As a test, compare the ingredients labels on both products before selecting one.
---