---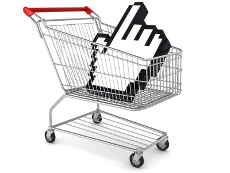 As more shopping moves online, retailers are still trying to figure out how to make online consumers feel satisfied. According to a survey by comScore Inc, 86 percent of consumers say they're satisfied with their online shopping experience but retailers can do a better job of improving their return and exchange policies.
The comScore survey drew from the past findings of a survey consisting of 3,100 U.S. online shoppers. The main goal of the survey was to determine why customers return certain items bought online, what makes customers recommend online retailers to their peers, which shipping services they find the best, and exactly what retailers can do to improve the check-out process.
As returning items in a brick and mortar store has always been a sharp pain in the neck, returning online items can be even more painful. Over half (63 percent) of online shoppers educated themselves on the retailer's return policy before buying an item, and almost 50 percent of respondents said they would use a retailer more frequently if the return policy was more flexible.
Satisfaction gap
Providing an easier exchange or return process is seemingly the benchmark issue for many online shoppers, even over pricing and variety. But it doesn't seem that retailers have yet come up with an effective way to fill this gaping hole in customer satisfaction.
"The Online Shopping Customer Experience Study provides retailers with the insights needed to enhance the post-purchase online shopping experience, focusing on the factors which lead to customer loyalty and growth," said Susan Kleinman, comScore director.
"While free shipping has tended to dominate the discussion regarding what provides satisfaction to online shoppers, the study shows there are several other factors critical to a positive online shopping experience. Retailers need a holistic understanding of these drivers if they hope to stimulate sales while maintaining healthy margins in this competitive retail environment."
Alan Gershenhorn, chief sales and marketing officer of UPS says online retailers should make strong efforts to improve its return policies, and by doing so, they will be able to to take away a good portion of customer interest from its competitors, especially during the Christmas season when exchanges and returns are at an all time yearly high.
"This is important intelligence that can be put to use immediately," he said. "Online retailers of any size can win more business during this year's holiday season if they prepare now to offer a better shopping experience."
Delivery times
The survey also showed that 42 percent of online shoppers said they cancelled their orders and closed online shopping carts, once they learned of delivery times. Two thirds of consumers select the cheapest shipping option, and over 40 percent expect to see their items delivered in two to three days.
In addition, 48 percent of online shoppers said they didn't want to wait over 5 days for their items, and a third of customers said they are willing to pay more for faster delivery.
Being able to track purchases were also of major importance to online consumers, and 46 percent said if their orders arrived when promised, they would be more than willing to recommend the retailer to a friend.
"UPS recognized some time ago that online customers are expecting speed, convenience and flexibility after they click to buy," said Gershenhorn. "That's why we've developed solutions such as the industry's broadest range of return options and UPS My Choice(SM) which lets consumers control the time and location of delivery."
---