---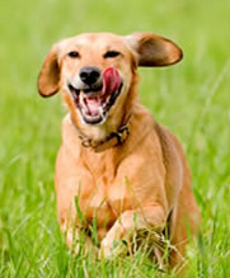 People have healthcare plans and, with the rising cost of veterinary care, so do pets.
For a monthly fee, many vet visits are covered for little or no additional cost. A growing number of consumers are opting for them, though others – like Terry, of Cornelius, Ore., advise against it.
"Think twice before being sucked into getting these so-called wellness plans for your pet," Terry wrote in a ConsumerAffairs post. "They are not worth the money. Put aside that money into a separate savings plan for your pet. Then find a private local vet to take your pet to. Check them out first with the Better Business Bureau. Ask for references."
If you do decide to shop around for a pet wellness plan, you'll find it's a lot like shopping for a healthcare plan for humans. Prices and coverages vary, depending on what's covered.
Coverages
These plans can be offered by chains or by an independent local vet. A good plan might cover office visits and physical exams. It may also cover vaccines and regular screenings. Some plans include dental care.
Before signing up for a wellness plan, however, try to price all these individual services and come up with a total price, if purchased separately. Next compare that total to a year of wellness plan premiums.
The total cost of the wellness plan should be well below the cost of the a la carte services. Otherwise, you might want to take Terry's advice and set up your own wellness plan for your pet, putting that "monthly payment" in a savings account each month to pay for excellent care for your pet.
The goal of a pet wellness plan should be to:
Prevent disease
Detect irregularities before they lead to expensive treatment
Schedule checkups and procedures at the proper times - all while eliminating unnecessary veterinary expenses.
In general, plans fall into the following categories:
Traditional - Standard pet insurance plans with predetermined plan design options that cover illness, accidents and preventive care. Based on the plan design, the insurance company will pay all or part of vet bills up to a certain amount.
Customizable - Offers more freedom in terms of "mixing and matching" plan design provisions such as deductibles, copays, coinsurance percentages and annual maximum coverage amounts.
Accident Only - Only cover accidents. There is no coverage for illnesses or preventive care.
Discount - When you take your pet to a veterinarian or hospital that is in the insurance company's network, you will receive a discount on the services provided.
Keep in mind that not all plans are alike and the more flexible it is, the more it is to your – and your pet's – advantage.
More about Pet Care and Insurance
---