---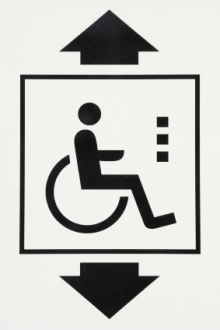 Undercover investigators posing as disabled consumers found it extremely difficult to get a seat on Eastern Coach, a bus company serving New York, Maryland, Pennsylvania, Virginia and Washington D.C.
According to New York Attorney General Eric Schneiderman, most were told by ticket agents that Eastern had no buses that were wheelchair accessible. Schneiderman said that was a violation of the Americans with Disabilities Act (ADA) and he sued.
The two sides have now settled and Schneiderman says all future requests for accommodation will be handled in accordance with the law.
"Without equal access to transportation, people with disabilities across our state are unable to work, visit loved ones, address medical needs, or enjoy full independent living," Schneiderman said. "This agreement helps pave the way for people with disabilities to access affordable intercity transportation and puts other companies on notice that violations of the Americans With Disabilities Act will not be tolerated."
Affordable transporttion
Bus transportation has become more important for all consumers in recent years as increased air and rail transit fares have led individuals to rely more heavily on intercity bus service, especially between large metropolitan areas. It's a special hardship for disabled consumers, Schneiderman says, calling for a greater degree of vigilance to enforce compliance with the ADA.
In 2011, the Attorney General launched an undercover investigation into whether Eastern Coach provided accessible transportation to individuals with disabilities, including those who use wheelchairs. Schneiderman says the investigation revealed that Eastern Coach ticket agents advised customers that it did not have accessible buses and that it could not accommodate individuals who use wheelchairs.
The investigation also revealed that customers who purchased tickets through third-party websites faced significant barriers when attempting to notify Eastern Coach that they needed an accessible bus.
The settlement requires Eastern Coach to create new policies consistent with its obligations under the ADA, provide training to all employees about the requirements of the ADA, and pay costs to the State of New York. Schneiderman said Eastern Coach cooperated with his office and showed willingness to adopt new policies and properly train its employees.
The ADA prohibits discrimination on the basis of disability in employment, State and local government, public accommodations, commercial facilities, transportation, and telecommunications.
---