---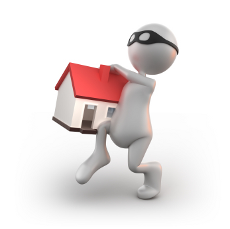 Five years into the foreclosure crisis there is no end in sight. After a pause for a now completed settlement with the mortgage industry, the pace of foreclosures is picking up again.
Many homeowners have attempted to negotiate mortgage modifications with their lenders in an effort to keep their homes, but have become frustrated with the process. That's when many turn to a third-party mortgage modification consultant.
"Because I was behind in my mortgage and facing foreclosure, I contacted Britt Processing," Chris, of Reading, Pa., wrote in a ConsumerAffairs post. "They told they work with Wells Fargo as well with many other banks. They guaranteed me they could get me a modification and save my home for me. They told me not to pay my mortgage for two months, instead send them $ 1000.00 a month to get this done."
A bad sign
It's always a bad sign when a company guarantees they can negotiate a modification because there is simply no way to guarantee that. Gina, of Redway, Calif., said she had real misgivings about signing up with Legal Helpers to try and save her home but did it anyway, to her later regret.
"During this time I was told not to contact my mortgage company that they would handle this part," Gina wrote. "This went on for one year they have $4000.00 from me and I have done a ton of paper work! I finally made a call to my mortgage company and found out that they only contacted them and left a message one time in a year."
Washington Attorney General Rob McKenna says he has been hearing more stories like this in recent months from residents of his state. In a particularly heartbreaking cases, he says, a woman taking care of her elderly mother lost her home after paying a modification consultant $2,500 up front.
"Offers of mortgage help for a fee exploit people in their darkest hours," McKenna said. "They convince people to pay a fee for something they can receive for free."
McKenna warns consumers to be on the lookout for television and radio advertisements, flyers, mailings, e-mails and phone calls from those offering mortgage help for a fee. Scammers comb foreclosure filings, which are public records, for new victims.
The company's name may sound like it's a law firm, but it isn't. McKenna says they often offer "loan audits" in which they promise to examine your loan for legal claims you can use to stop a foreclosure. However, these audits are often inaccurate and are never enough to stop a foreclosure.
McKenna's advice? If you are facing foreclosure pay a lot less and seek legal advice from a trusted local attorney.
---