---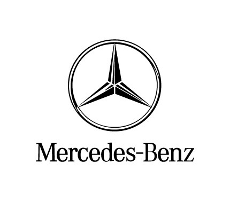 When you ask consumers what automotive brands they consider to be the best in terms of quality, Mercedes-Benz and Honda come out on top, according to the 2012 Harris Poll Equitrends.
Mercedes-Benz earned the title of lead luxury auto brand for the second straight year.
"Mercedes-Benz and Lexus have been battling over this top ranking for the last eight years," said Mike Chadsey, Senior Consultant for Harris Interactive's Customer Relationship Consulting team. "Mercedes has ranked at the top for two years in a row and four of the last eight years, while Lexus has made it to the top spot three times."
Consumers seem to agree. ConsumerAffairs conducted a computerized sentiment analysis of postings to social media over the last year to see what consumers had to say about Mercedes and Honda.
Mercedes sentiment
We found about 730,000 consumers posting comments about Mercedes, with a positive net sentiment approaching 80% throughout the year.
Honda sentiment
Honda, on the other hand, is more talked-about with about 3.8 million comments but is less admired, never climbing above the 60% mark during the last 12 months.
What is it consumers like and dislike about Honda?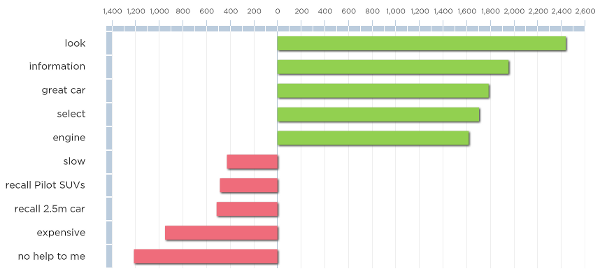 Ford gets bumped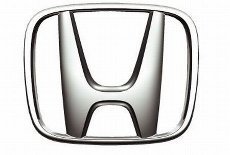 Chadsey says BMW is also usually within the top three, with especially strong scores over the last three years. Honda earned the top spot as America's favorite full line automaker. Honda overtook both Toyota and Ford to claim the honor. It replaces last year's top-ranked automaker, Ford.
Toyota had a traumatic 2011 because of safety recalls but rebounded nicely this year. It claimed the second spot, up two notches from its fourth-place position in 2011, and that much closer to the top spot it held only two years ago in 2010. Toyota's increase in brand equity is the largest of the brands measured in the category.
Ford slipped to third place in the 2012 rankings, even though its equity score increased. It just didn't increase as much as Honda and Toyota. Chevrolet, Nissan, Subaru,Hyundai, and Volkswagen also rank above average in the full line automotive category.
---