---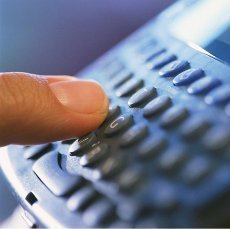 Many of us who were born before the technological boom of the Internet era had limited access to information. If we wanted a peek into the larger world, only four avenues could be taken: the television, which usually had only three channels, the radio, books, and any newspapers that were available at the time.
But today's kids are facing an overload of information that's sometimes useful for school work or overall development, but sometimes the information can be harmful to their young eyes.
A recent survey conducted by Cox Communications and the National Center for Missing & Exploited Children, revealed that parents are learning and implementing new ways to protect their children from online safety hazards, but are still in the dark when it comes to monitoring online activity on mobile devices.
The children surveyed, who were between the ages of 10 and 13, said their parents were doing a stellar job of keeping abreast of their online viewing behavior at home. Most of the children said their parents set strict internet guidelines, and spend ample time warning them about internet dangers.
However, the children admitted their parents still haven't figured out how to monitor their online behavior when a mobile or other handheld device was used.
Usage doubles
The report goes on to say that internet use doubles every two years, and kids can now gain access through their smartphones, game consoles, tablets, or handheld games.
Over 95 percent of children use their mobile devices to access the internet, but parents typically provide safety parameters only for the home computer. One in five parents (17 percent) admitted to using parental controls for the children's mobile devices.
Although mobile devices have fewer parental controls to activate than computers, they do have some, but many parents say they're unable to use them because they're not sure how to work it.
The survey showed that 82 percent of parents said they're very knowledgeable of what their kids did online, but a lot children admitted to engaging in inappropriate behavior that their parents had no idea about.
In addition, 44 percent of the children surveyed said they've viewed something that their parents wouldn't approve of, and 34 percent said they lied to their parents about what they did online.
In other alarming survey results, 42 percent of children said they received a personal online message from someone they didn't know, and only 22 percent of parents said they were aware of this.
Around 17 percent of children surveyed said they've gotten an email or online message with pictures or words that made them feel uncomfortable (seven percent of parents said they were aware of this), and 12 percent said they've been a victim of online bullying (6 percent said they didn't know this happened).
With Twitter and Facebook increasing its attempts to secure younger users, parents have their policing work cut out for them.
Experts say parents should increase their efforts by having frank and continous talks with their children, but also educate themselves on safety controls and how to apply them to their kids' mobile devices. Parents can also visit www.cox.com/takecharge to learn new ways of keeping their children safe from online predators or inappropriate content.
"We applaud the efforts parents are making to keep their kids safe online, but we all must remain vigilant and proactive when it comes to knowing what children are accessing on the web and the devices they are using," said Ernie Allen, NCMEC president and CEO. "Educating parents about the potential risks their children face online and empowering them to take simple preventive steps is critical to helping keep families safe."
---