---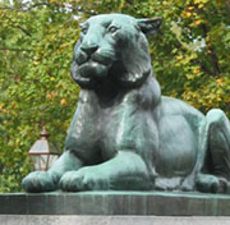 Vacations are expensive, but if you want to save money it's certainly possible. It just might mean going off the beaten path and visiting places you might not think of as vacation destinations.
In its June 2012 report, discount travel site Hotwire.com features the top five cities in North America where hotel, air and car rental rates have dropped the most as compared to the same time last year.
"Summer officially kicked-off last week which typically means higher prices in most popular markets; however, we're still seeing some fantastic deals on hotel, air and car rentals across the country," said Clem Bason, president of the Hotwire Group. "For sun worshippers, cities like Palm Springs, Key West and Las Vegas all have deep discounts on airfare and car rental rates. For those looking to escape the sizzling temperatures, places like Spokane, Seattle, Vancouver and the Bay Area are each offering stellar rates on a variety of your travel needs."
Hotel bargains
But those areas don't offer the best hotel bargains, Howire found. Rather, some unusual choices made the list.
Coming in at number one is Princeton, N.J. It replaces another New Jersey destination at number one – Atlantic City. Princeton scored a six percent drop in hotel rates.
Augusta, Ga., is in second place with a five percent price decrease compared to last year. Augusta doesn't have a beach or roulette tables but is a top deal market for history buffs and golf lovers.
Continuing to round out the top five hotel deal markets are Providence, Rhode Island and Spokane, Washington, each with five percent price drops.
Arts and entertainment
Known as the "Renaissance City," Providence offers an array of arts and entertainment for travelers to enjoy. As of late, 3.5-star hotels in this city have been increasing their discounts to compete for the same business as the 4-star hotels that dominated the market last year, Hotwire reports.
In Spokane, there is less demand than last summer, so hotels are becoming more aggressive with rates.
Rounding out the top 5 is Montreal, Canada where hotel rates have dropped three percent this month, which means travelers can afford to enjoy this popular city during its high season.
While there, folks can catch L'International des Feux Loto-Quebec that takes place from late June to early July.
When it comes to airfare, Hotwire found Little Rock, Ark., saw the biggest drop in fares since last year – 20 percent. The biggest savings on car rentals is in Boston, where rates are down by an average of $22.
---