---
There's little progress so far in tracking down the source of an outbreak of E. coli that has made at least 14 people ill and caused at least one death. The U.S. Centers for Disease Control and Prevention (CDC) says the illnesses occurred in April and May and were spread across six states. The one reported fatality occurred in New Orleans, where a child died last week.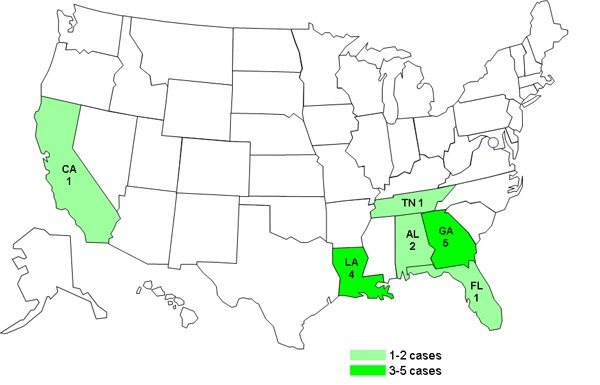 The strain implicated in the current oubreak -- O145 -- is one of the more dangerous strains of the common bacteria. Its first large-scale appearance in the U.S. came in July 2010 when it was blamed for a widespread recall of Romaine lettuce. At least two dozen people in five states were sickened in that outbrak.
The CDC has not connected the current outbreak to any particular food. It said that so far all of the known cases have occurred in Albama (2), California (1), Florida (1), Georgia (5), Louisiana (4), and Tennessee (1). Ages of those stricken range from 1 to 79 years.
It has been about four weeks since the last illness occurred, which could mean the outbreak is over, CDC said.
The only advice health officials can offer is to cook meat thoroughly, avoid unpasteurized milk and ciders and wash your hands thoroughly if you have a diarrhea-like illness.
---