---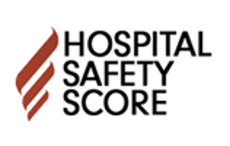 Here's a true but scary statement: Not all hospitals are created equal.
According to the nonprofit agency The Leapfrog Group, nearly 400 people die every day due to preventable hospital error. In an effort to make improvements and make hospitals more accountable, over 2,600 thousand of them will now receive a letter grade of A, B, C, D, or F in a Hospital Safety Score. Among other standards, hospitals will chiefly be judged on its level of patient safety.
The Hospital Safety Score was put together by The Leapfrog Group with the help of a Blue Ribbon Panel of health and safety experts.
"The Leapfrog Group's goal is to give patients the vital information they need and deserve before even entering a hospital," said Leah Binder, president and CEO of The Leapfrog Group. "We hope people will use this score to talk with their doctor, make informed decisions about where to seek care, and take the right precautions during a hospital stay."
The Leapfrog Group says the national grading system is the first of its kind for hospitals, and it will highlight America's best hospitals and point out the worst ones.
The nonprofit group also says that one in four Medicare patients will exit a hospital with a potentially fatal condition they didn't have prior to being hospitalized. In addition, over 180,000 Americans die each year from hospital accidents, errors and infections, according to Leapfrog.
Safety score
So that patients and their families can feel better and more educated on a particular hospital, Leapfrog has put together the Hospital Safety Score website.
Visitors can look up hospital scores for free, and read information on how to keep themselves and family members safe. Visitors can also access additional information from Leapfrog's sister site, on how to ensure safety in any hospital across the U.S.
Here are some of The Leapfrog Group's key hospital findings:
Of the 2,652 general hospitals issued a Hospital Safety Score, 729 earned an "A," 679 earned a "B," and 1243 earned a "C" or below.
Hospitals earning an "A" include academic medical centers Massachusetts General, NYU Langone Medical Center, and University of California San Francisco. Many rural hospitals earned an "A," including Grinnell Regional Medical Center in Iowa and Baptist Health South Florida Homestead Hospital in Florida.
Hospitals with myriad national accolades, such as Mayo Clinic, Virginia Mason Medical Center, and University of Michigan Medical Center, each earned an "A."
Less predictable were the "A" scores earned by hospitals serving highly vulnerable, impoverished, and/or health-challenged populations, such as Bellevue Hospital, Montefiore Hospital, and Detroit Receiving Hospital.
"A" scores were awarded to for-profit hospitals including many in the HCA systems, as well as hundreds of not-for-profit and public hospitals.
Community hospitals showed excellence as well, such as OSF St. Joseph Medical Center in Illinois.
"Developing the Hospital Safety Score was an intensive nine-month process led by a group of patient safety experts from across the country, and we believe it resulted in a fair metric to assess a hospital's performance on patient safety," said Dr. Jha.
"There is an overwhelming amount of information out there that could be useful when we are admitted to the hospital, but very few of us know what it is or where to find it. Everyone deserves the same information to protect their families. We've been glad to guide The Leapfrog Group in developing the Hospital Safety Score to give the public a way to guide their own decisions, he said."
---