---
The Internet offers hours and hours of video content that consumers can view on their smartphones. But unless you have an unlimited data plan - and those are becoming quite rare these days - your movie-watching can put you over your data limit.
For example, most measured data plans now offer 2 GB or 5 GB of data per billing cycle. If you go over that amount, an overage charge kicks in, resulting in a higher bill.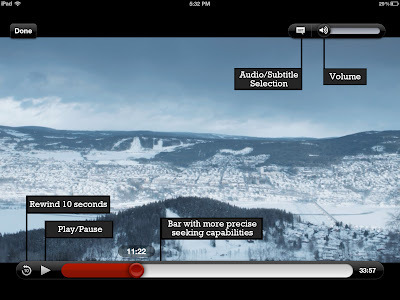 To address that issue Netflix is updating its iOS app so that consumers watching video on their Apple devices, over 4G and LTE networks can limit their streaming. They can choose a setting so that they only watch video content when they are connected through a Wi-Fi network. That way, they can't use up all their allotted data from their carrier.
The app will work on the iPhone, iPad and iPod touch.
In addition the company said the updated player includes the following features:
A look and feel more consistent with the Netflix browse experience in our mobile applications
Larger, more separated play controls appropriate for how people use these devices
Better exploration during video play with thumbnail images on the scrub bar
Easy access for audio/subtitles settings and other existing player features
For subscribers in Canada Netflix said it also added easier "do not share" capability for Facebook-connected members.
In a blog posting, the company said it plans to issue similar updates to its app for Android devices.
---